First published in Thats My Entertainment on April 13, 2017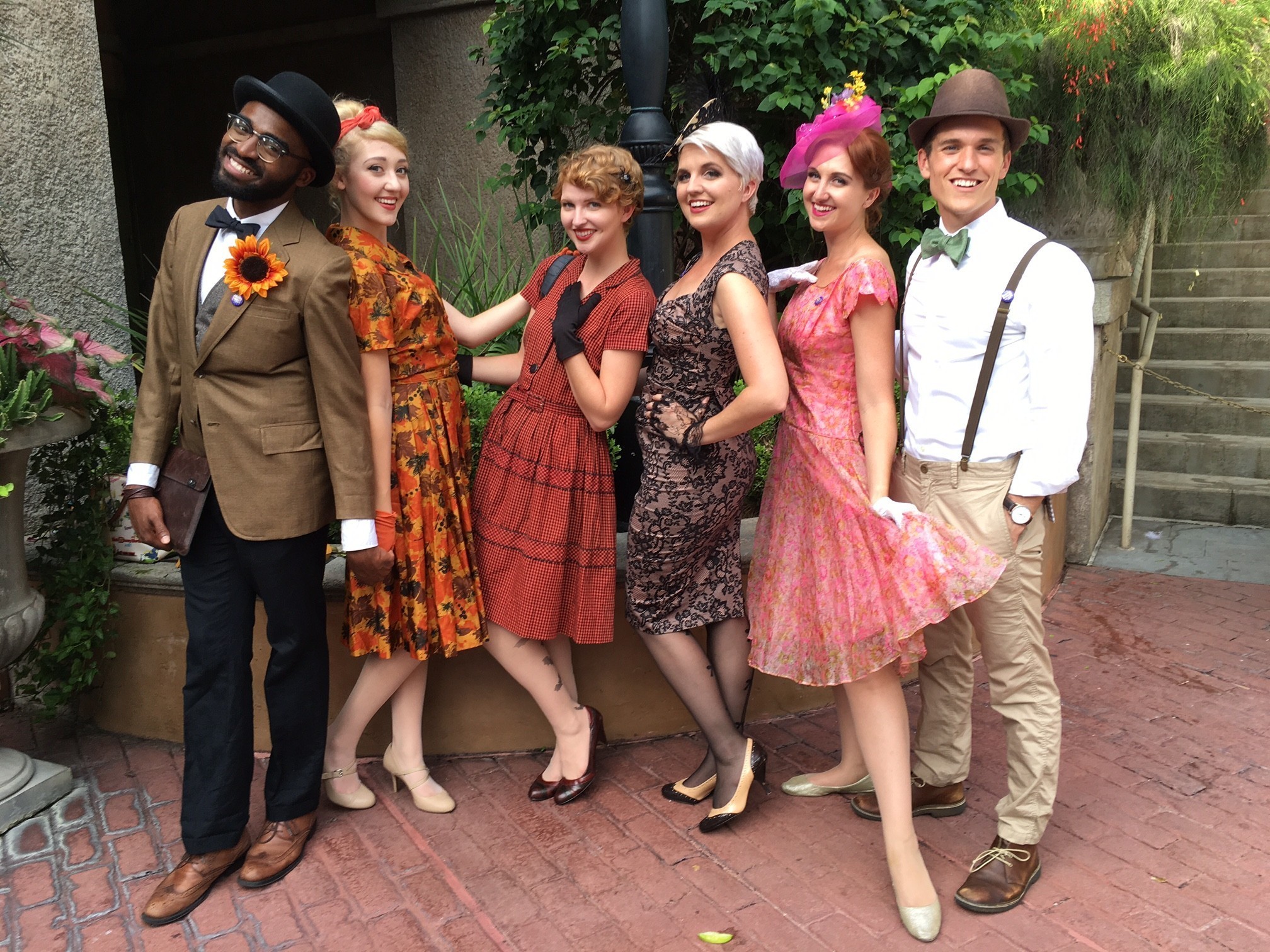 Author: Ariel Landrum
It's hard to imagine Disneyland embracing whimsy more than they already have. Still, every Mouseketeer knows that Dapper Day is the best day to visit the House of Mouse in Anaheim, Orlando, or Paris. With the slogan, "stepping out in style," this biannual celebration attracts over 30,000 ladies and gents dressed in heaps of tulle, sharp waistcoats, and Minnie-themed polka dot dresses with matching cat-eye sunglasses.
There is no age limit or "designated look" to participate, but founder Justin Jorgensen advises attendees to "dress to impress." Many come inspired by 1920s fashion, which they deem the epitome of dapper. This growing event has even attracted Disneybounders, who have mixed the themes of sophisticated garb with color-blocking their favorite animated characters. What started in February 2011 with 100 well-dressed guests has expanded to include three theme parks, a Dapper Day Expo featuring original clothing designers, a dance floor to learn swing and a wet shave stand for that pristine cut.
Although The Happiest Place On Earth has not officially sanctioned the dashing affair, on every Dapper Day, guests are treated to Mickey Mouse walking around in his Dapper Dans ensemble (the barbershop quartet outfit from Main Street). Discounted rates for participants at rooms in Disney hotels are also available.
Despite these small signs of acknowledgment to dapper devotees, it may be unlikely that this fast-expanding meetup will ever receive the seal of approval due to the park's strict rules on adults not wearing costumes. Rules for inclusion into the soirée exclude cosplay or costuming, but that doesn't mean people don't try to push the mouse-eared envelope.
The closest any grown-Disney fanatic will have to feel like a prince or princess at the park is through dapper attire. As the event continues to flourish, it somehow has maintained its ability to provide charm and connectivity among the Disney community. Suave supporters will see the next Dapper Day taking over Disneyland in Anaheim on Sunday, April 23, 2017.
Learn more about Dapper Day: