DENVER COMIC CON 2017
Author: Jorge Perez
During the Fourth of July weekend, every nerd in Colorado knew the time had come and waited with great anticipation for a specific event. Not a fireworks show, not a cook-out, but the amazing DENVER COMIC CON! Though many may believe that tourists come from afar for the sports and scenery, this is one of the biggest events in The Centennial State.
2017 provided plenty of celebrity guests, tons of artists, both local and out of state, amazing merchants selling, and a friendly environment for everyone in the family to participate. Attendees can see panels, meet the actors of their favored fandoms, and get their memorabilia signed.
Many may not be aware that the proceeds from a pass purchase go towards a program called Pop Culture Classroom. This nonprofit provides educators with the materials needed to teach their classes about the power of pop culture, cultivating their reading and creativity.
Denver Comic Con (DCC) is only six years old and growing strong. My wife and I have attended DCC for five years, and every turnout brings a new experience. This year provided us with changes that turned into challenges. One major change, which led to a rough first day, was the location of the entrances, which threw off regulars who had attended every year.
My wife and I learned that there were different accesses for different pass holders, causing a lot of confusion. The map DCC provided did not help, and it took 15 minutes to find the correct entryway. It didn't help that volunteers were nowhere in sight to assist us confused con-goers. Another change, coupled with the challenges of getting inside the convention, was the dreaded bag check. Though this was new, I understood its reasoning due to what happened at Phoenix Comicon.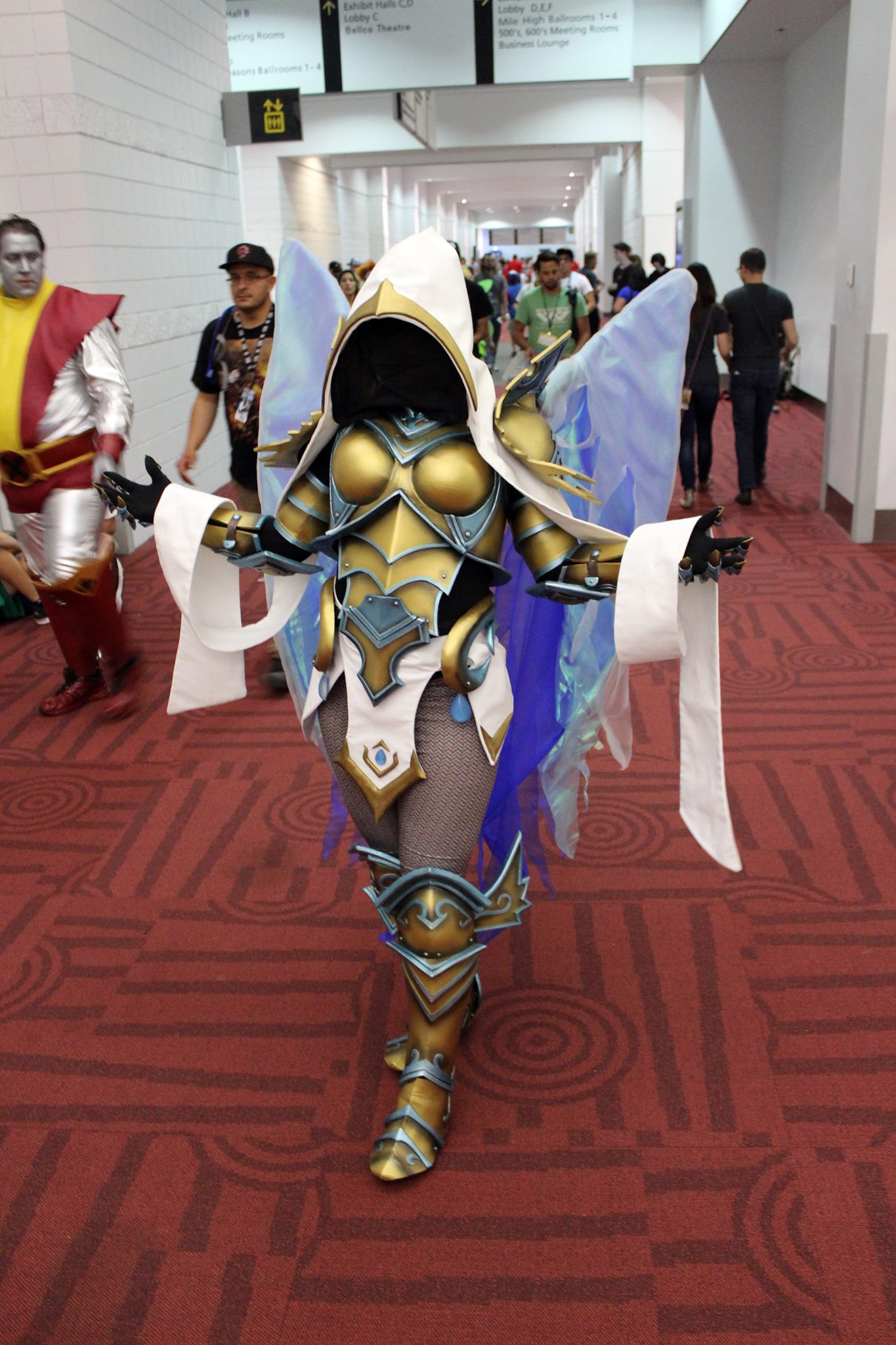 Once we finally entered the main floor, there was so much to take in. As the event's popularity grows, so did the variety of artists, merchants, book authors, and comic book creators that graced their presence with their work. Truly, the sight was awe-inspiring. Unfortunately, I had little time to explore the main floor since I had a panel.
I made my way to my first panel of the day, featuring Khary Payton, and like all comic book conventions, there were lines. I didn't mind because, unlike some conventions, I obtained a speed pass, allowing me to get in line quicker and find good seats. Also, the organization of the panels was done really well. This was a common theme throughout the weekend. Once a panel was completed, the volunteers guided the crowd through the easiest way to set up for the next panel.
Like every year, I jam-packed my time with different panels. However, on my last day, I went to the best panel I have ever attended. DCC had a Justice League Reunion panel where most of the voice actors from the animated show, Justice League, assembled (get it?) to perform a live read for the audience. Watching the real voice actors recreate the show's drama marks this as a panel I will never forget.
After each panel, during my downtime, I would explore the floor. I checked out some of the work different artists had for sale and checked out t-shirt stalls to see if they had anything of interest. My wife and I would also cosplay-watch, geeking out over the intricate to the simple. Honestly, my favorite was an Auriel cosplay from Diablo 3.
The celebrity summit created my most cherished memories on the main floor. The celebrity summit is where all the stars gather to meet their fans, take pictures, and sign autographs. Some celebrities would even do simple meet and greets giving the public a chance to get to know them. I met Khary Payton, Phil Lamar, Finn Jones, Mike Colter, and Greg Grunberg throughout the weekend. They were all awesome Earth people and extremely fun to talk to.
At the end of our last day, everything was coming to a close. Having satisfyingly scratched my comic con itch, I would say this year was one of the best yet! I cannot wait for next year, especially knowing the show continues growing.