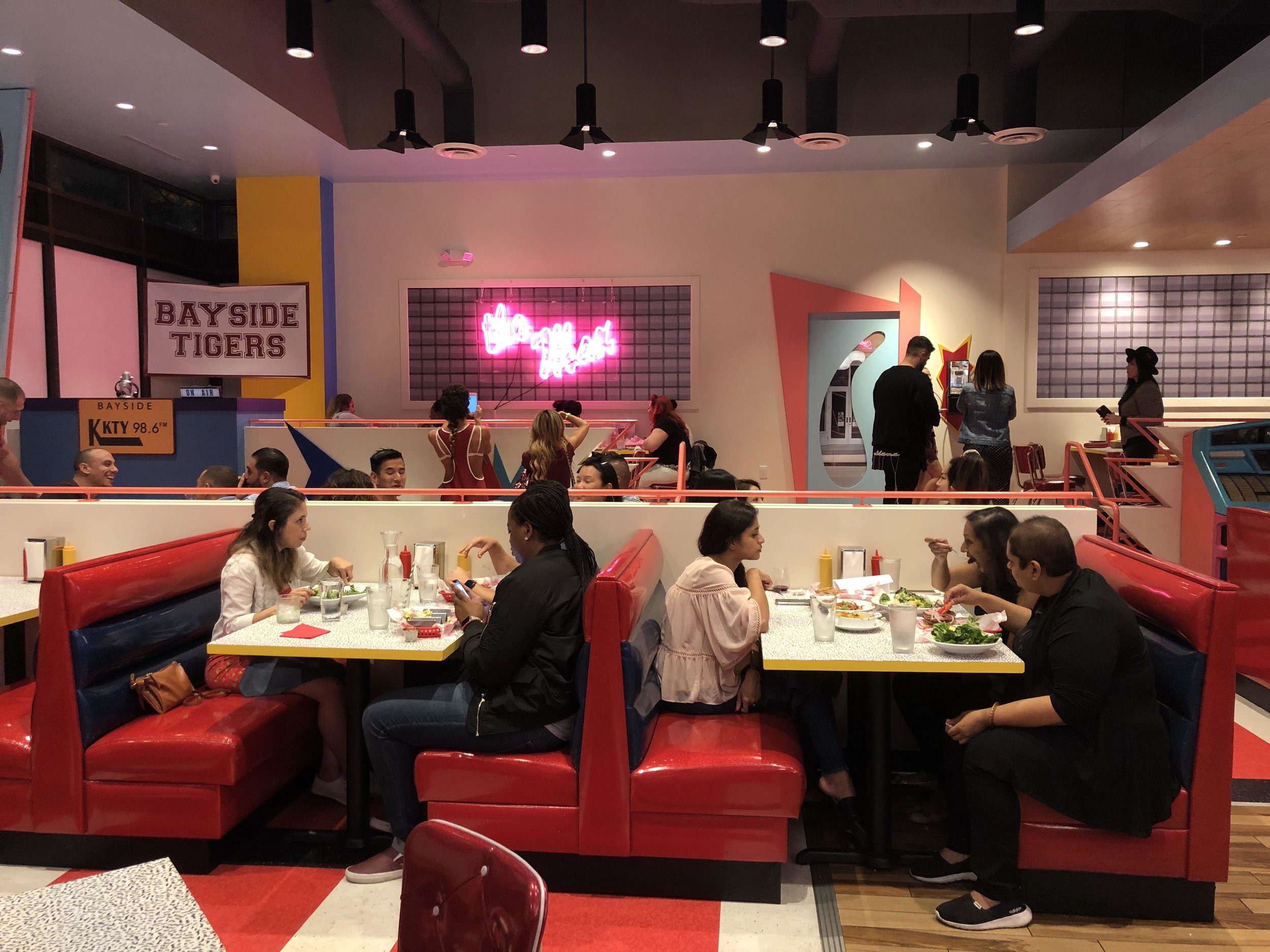 Author: Ariel Landrum
Taking the nostalgia back to 25 years is the new pop culture experience, Saved By The Max. When it comes to themed pop-ups, this one takes the cake. Unlike other experiences, which elements from their source material may inspire, this brightly colored restaurant is a near-complete recreation of Saved By the Bell's iconic restaurant, "The Max."
Every aspect of the show, along with the eatery, comes to life: retro diner seats, lockers from Bayside High, and even props that customers can use in their photos. This experience is certainly Instagram-worthy. This well-lit space will make any fan feel like they stepped into the 90's sitcom.
Guests must make reservations online for either brunch or dinner. Serving a full menu, reservations include one appetizer and one entree, which is non-refundable. Arrive at least 30 mins early to take photos in the entryway, where most of the interactive spaces are.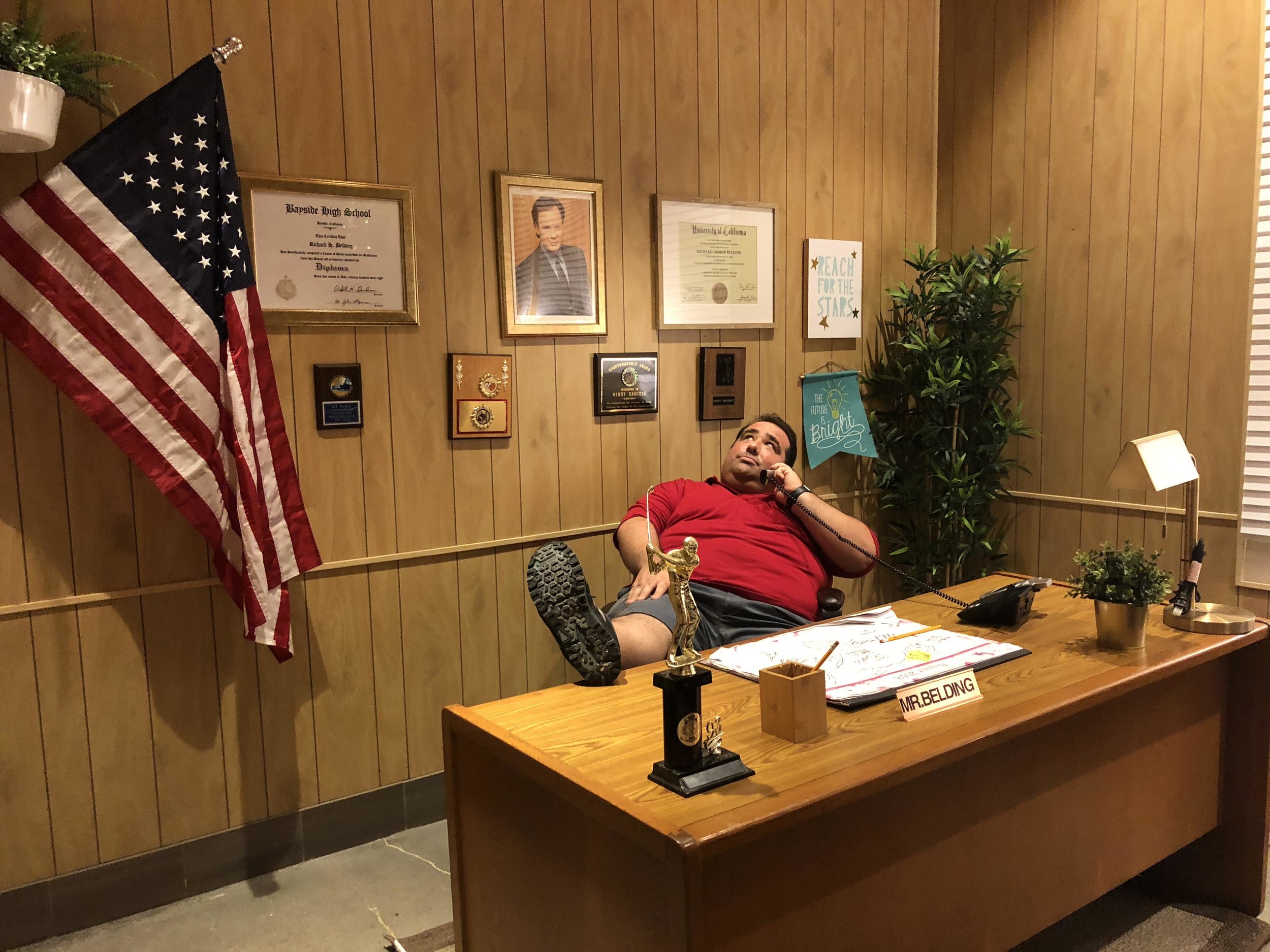 The main space, decorated like "The Max," includes an arcade game area, the shake counter (where alcohol is served), and a section honoring the school's radio station KKTY. The hallway to the bathrooms is lined with lockers, and the bathrooms themselves have phrases saluting the show's couples and audio clips playing from the show. Lastly is "Mr. Belding's Office," a room honoring the famous principal, which can be rented for private events.
The themed food has catchy names, like "AC Sliders" or "Mac and Screech." The portions, flavors, and variety of options are worth the price. Even better are the cocktails, all inspired by the show. One fan favorite is the "I'm So Excited" mixed drink, made with vodka, Red Bull, and rosé, nodding to the iconic episode featuring Jessie struggling with abuse of caffeine pills.
Fans have been arriving at this event in costume. The night People of Con attended, a couple dressed as Slater in wrestling gear and a Bayside cheerleader. They took photos throughout the space and were open to posing with other guests.
The entire experience completely transports patrons to all things Saved By The Bell. So pick a date and gather your preps before the semester ends, and you miss your chance on this experience!
Check out more photos from the event:
Saved By the Max
7100 Santa Monica Blvd.
West Hollywood, CA