Grade: A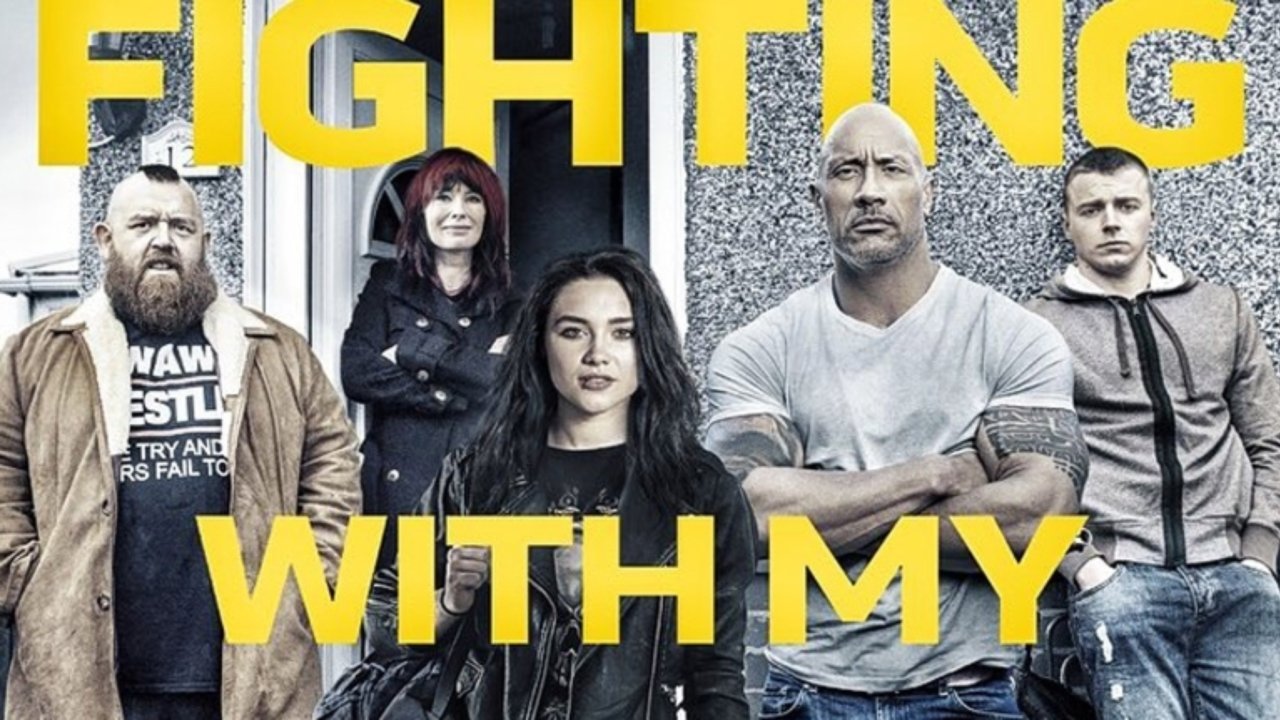 Author: Billy Madden
As an adult, I've never been a huge wrestling fan, but as a kid, I was a fan of the old school wrestlers: Hulk Hogan, Macho Man Randy Savage, and Brett "The Hitman" Hart. That was my era of wrestling. Of course, I knew it was phonier than a thousand-dollar bill, but it was good entertainment. My friend Ben's dad used to take my brother and me to Arrowhead Pond (now Honda Center) to see our wrestling heroes in person. Ben and his dad were true fans, hip to the storylines, while my brother and I were just casual fans. After seeing the movie Fighting with My Family, I realized that newcomers served a noble purpose: inspiring hardcore wrestling fans to follow their dreams.
Oftentimes in the WWF (now WWE), the story of David vs. Goliath was re-enacted. All it took for a nobody to gain fame (and fans) was to challenge a WWF mainstay and have it written in the script to take down Goliath. Once you became a WWF champion, you were considered a god among men.
In the true story of Fighting with My Family, Raya and Zak Knight were raised in the wrestling world and put into the ring as soon as they were capable. Their dad, Ricky Knight, was an ex-con who found wrestling as a way to get on the right path. When Hutch (played amazingly by Vince Vaughn) holds tryouts to join the WWE family, Raya is selected, but Zak doesn't cut. Raya gets to work on her dream of becoming a WWE Diva in America, while equally deserving Zak has to look on from across the pond in England.  
Fighting with My Family has an incredibly engaging story with a powerful message to never give up on your dreams. Although I knew going in that Raya would make it to the WWE and become the real-life superstar, Paige, I was still engaged throughout the movie. It's possibly the best dramedy I have ever seen.
Though the movie is well-acted, Vince Vaughn steals the show. It is probably his best work to date. He portrayed his style of comedy perfectly while delivering a dramatic performance when the script called for it. Dwayne "The Rock" Johnson plays himself (as The Rock), which was refreshing to see. While I enjoy his other acting, most notably his work in the HBO show Ballers, seeing him back in the saddle as The Rock brought back fond memories.
I believe that everyone should see this movie. It is heartwarming and gets you in the mood to follow your dreams, no matter the odds. Everyone in attendance at my theater stood up and cheered long after the credits rolled. Fighting with My Family has the potential to be one of my top movies of the year. Tag your friend to the nearest theater and enjoy this movie gem!
Rated: PG-13 (for crude and sexual material, language throughout, some violence and drug content)
Director: Stephen Merchant
Screenwriter: Stephen Merchant
Starring: Lena Headey, Nick Frost, Florence Pugh, Jack Lowden, Dwayne Johnson, Vince Vaughn
Genre: Comedy
Plot Summary:
FIGHTING WITH MY FAMILY is a heartwarming comedy based on the incredible true story of WWE Superstar Paige™. Born into a tight-knit wrestling family, Paige and her brother Zak are ecstatic when they get the once-in-a-lifetime opportunity to try out for WWE. But when only Paige earns a spot in the competitive training program, she must leave her family and face this new, cut-throat world alone. Paige's journey pushes her to dig deep, fight for her family, and ultimately prove to the world that what makes her different is what can make her a star.