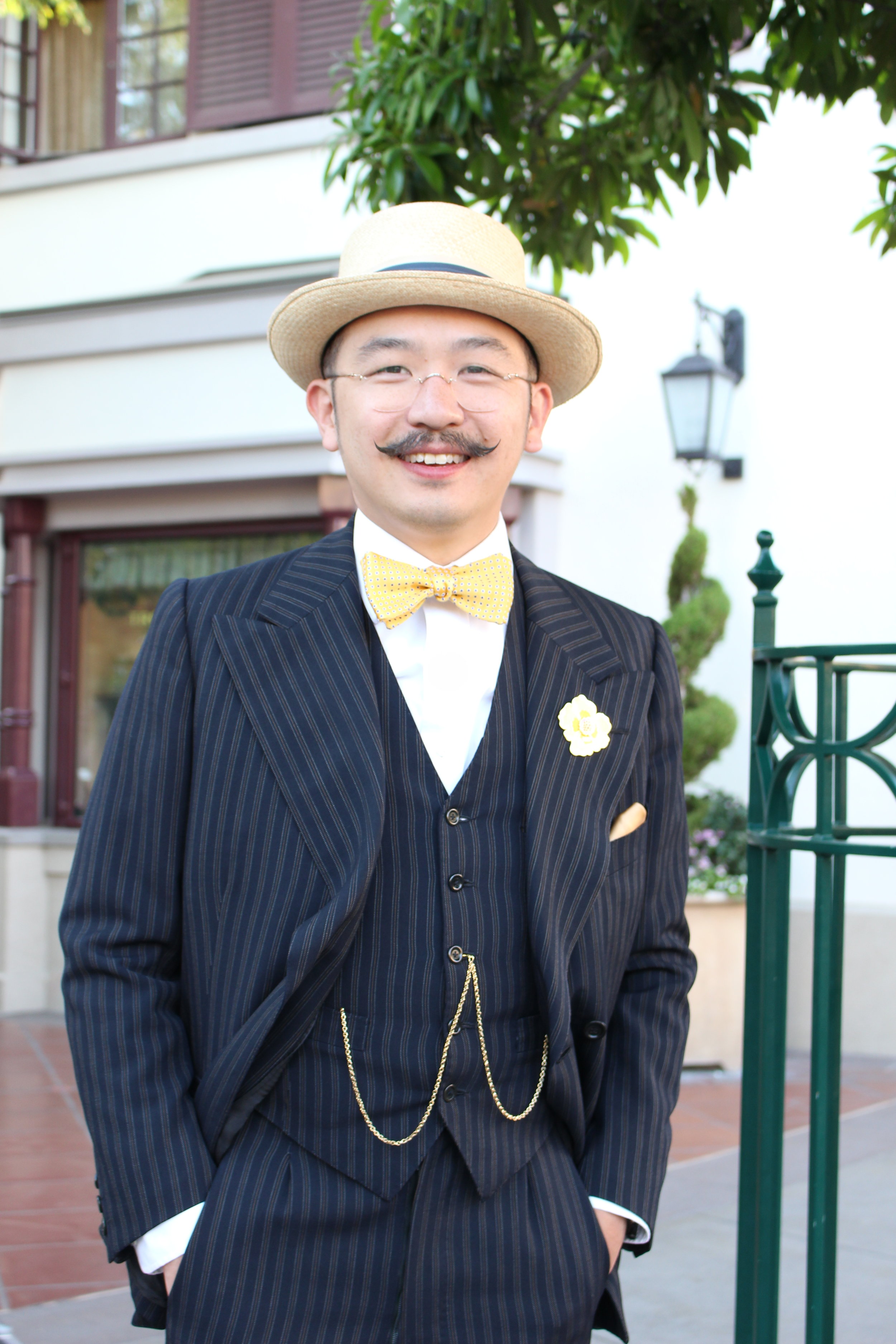 Author: Ariel Landrum
Spring: the time of year when the fashionable among us bust out their linen and cotton attire. This season is particularly important to the chic Disney-lover, as it is also the time of the bi-annual fan-made Disney event, Dapper Day. Held this past Sunday, April 22, 2018, the event is designed for guests at Disney parks to "step out in style." More specifically, in style inspired by concept art and photos of the 1950s Disneyland guests.
This event has expanded to Disney parks in other countries and other venues, such as the Natural History Museum of LA, which held its own Dapper Day at the start of the new year. The event's popularity has even resulted in Dapper Day Expo, which I attended for the first time this year.
Vendors of all things vintage, a photograph booth and a live band provided by the infamous Dandy Wellington could all be found at this adjacent expo. Still, a stylish outing at Disney will always be the OG for participants.
Dressed to impress, thousands of stylites flocked to both Disneyland parks. As spring is a time of sunshine and vibrancy, many attendees wore their Sunday best, donning outfits of pastel perfection. Active and retired service members were encouraged to wear their dress uniforms. As usual, mega Disney fans Disneybound their couture, taking inspiration from classic couples like Donald and Daisy Duck.
Unlike other fan-created Disney events, Dapper Day officials do not organize a meet-up for group photos to prevent overcrowding certain attractions. However, they suggest taking a mid-afternoon ride on the Mark Twain Riverboat or a sunset spin on the King Arthur Carrousel, as both of these are original 1955 park rides.
This being my first spring Dapper Day, I wore a soft-hued teal cotton dress. For some added flare, I went with a "flamingo" theme. My dress had a flamingo pattern, my purse was shaped like a flamingo, and I wore custom Mickey Mouse ears with a flamingo hidden in them from Bonnie's Ear Boutique. 
My best friend Stefanie dressed in a two-piece with a flirty cream top, a delicate mint floral skirt, and a floral headpiece from LaCasaDeFlores to compliment the skirt she bought at the Dapper Day Expo.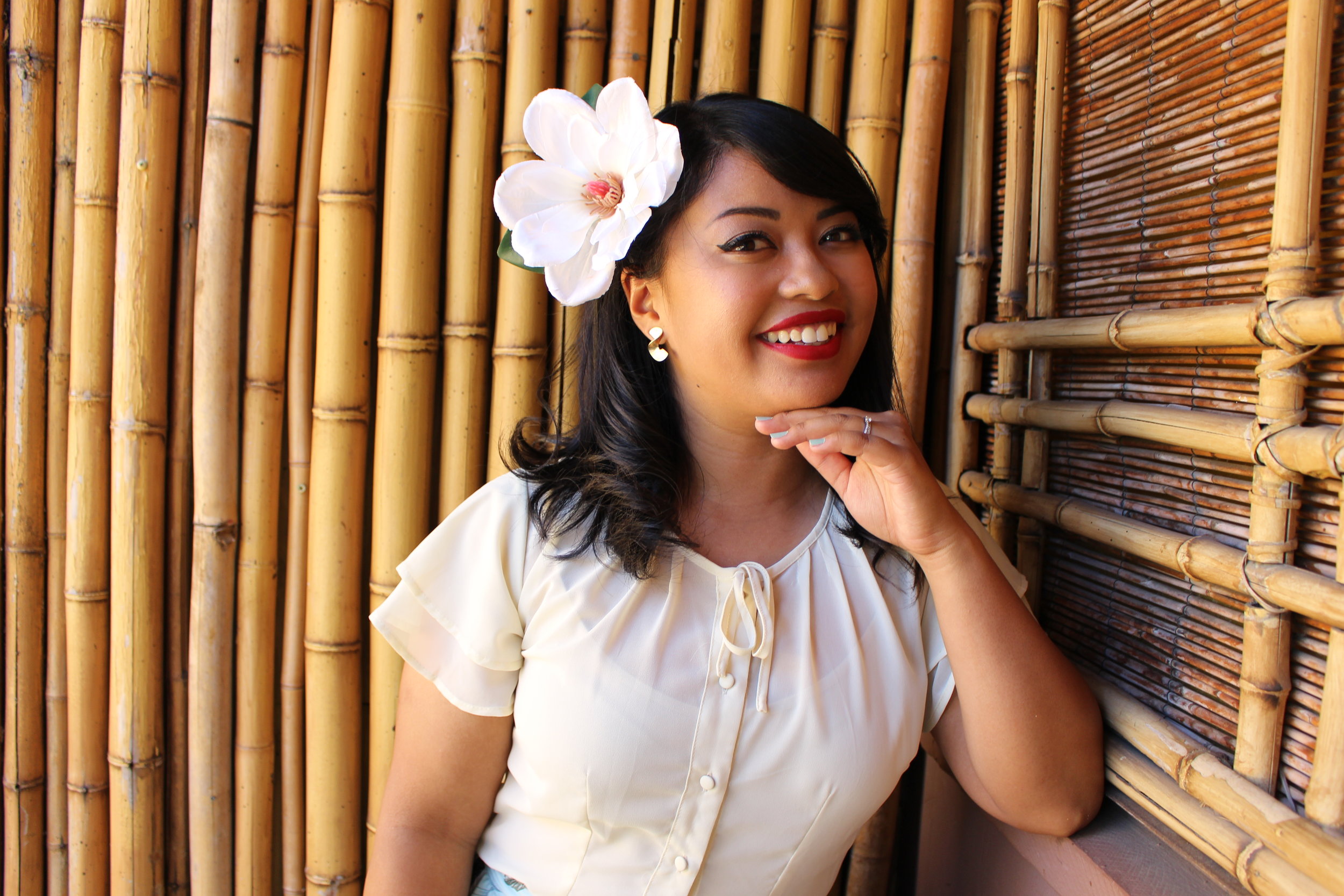 The most difficult experience of Dapper Day is finding the perfect spot to take a shot. The Enchanted Tiki Room has not let us down for two years now. This time it was the perfect backdrop for our ensembles as her accessories were tiki-esque, and I was covered in feathered friends. The best spot to take photos during the show is outside the restaurant doors, surrounded by bamboo and green palms. As the building is slightly above the park, there are no crowds in your background, and while everyone enjoys the singing birds inside, you aren't blocking the performance for regular guests.
The day was filled with many new events from the park, including the brand new Pixar Play Parade to honor Pixar Fest, running from April 13 to September 3, 2018. Filled with Pixar characters, the parade is quickly becoming a fan favorite. Guests can see Joy and Sadness riding the Rocket Wagon,  Carl with his floating balloons, and even wave hi to Slim from A Bug's Life. As guests are used to seeing Disney characters in Disneyland and Pixar characters at California Adventure, the character migration to the other park adds to the day's fun.
Other park favorites we included in our day were Dole Whip, Ariel's Undersea Adventure, and posing with Mickey, who was also dressed in his dapper wear. The rest of our day was filled up with simply enjoying the creativity of our peers as they "stepped out in style."
Dapper Day at Disney is an event everyone should try at least once. Though any day is great to visit The Happiest Place on Earth, adding fashionable flair never hurts either.
Check out more photos from Dapper Day in our gallery!