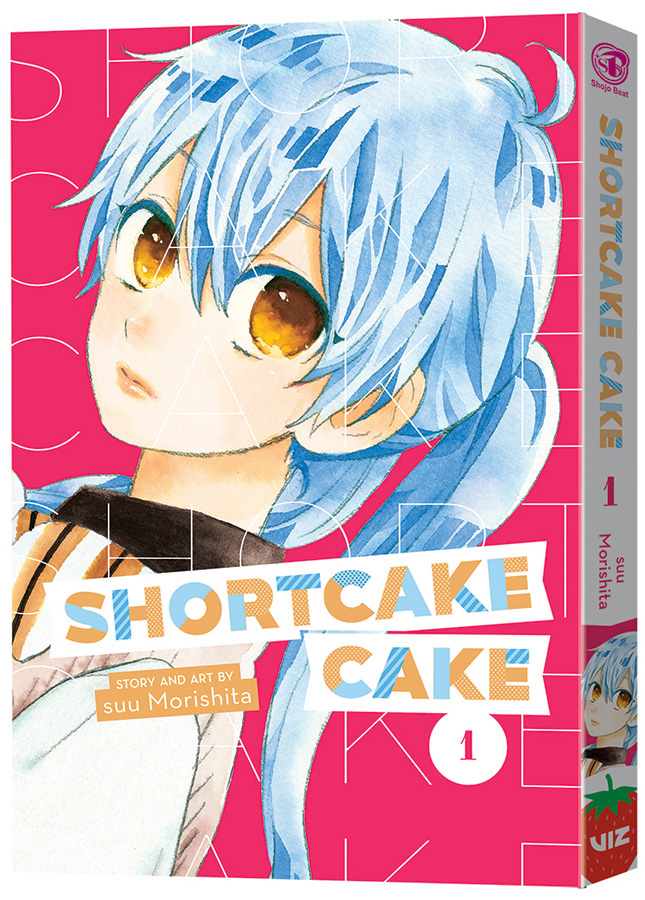 Author: Newsroom
San Francisco, CA, August 1, 2018 – VIZ Media, LLC (VIZ Media) delivers a heartwarming story about love and friendship with the new shojo manga series SHORTCAKE CAKE on August 7, 2018.
The series will be printed under VIZ Media's Shojo Beat imprint with an MSRP of $9.99 U.S. / $12.99 CAN. SHORTCAKE CAKE will also be available digitally on August 7th via viz.com and the VIZ Manga App, as well as from the Nook, Kobo, Kindle, iBooks, comiXology, and Google Play stores. Future volumes of the series will be published every quarter.
Ten Serizawa has a two-hour commute through the mountains to high school every day, so she can't spend much time hanging out with her friends in the afternoon. She decides to move into the local boardinghouse, where one of her friends and three other boys live. Ten's friends consider her to be as oblivious as a rock when it comes to noticing boys and falling in love, but will she be able to keep her calm and steady heart in her new living situation?
"Still waters run deep in SHORTCAKE CAKE, a new series by suu Morishita, a popular team of creators in Japan," says Nancy Thistlethwaite, Senior Editor. "Engaging characters and cool art will take you on a surprisingly captivating romantic journey."
SHORTCAKE CAKE was created by a manga duo known under the pseudonym suu Morishita. In 2010, they debuted with the one-shot "Anote Konote." Their other published works include Hibi Chouchou and SHORTCAKE CAKE.
For additional information on SHORTCAKE CAKE and other anime and/or manga titles distributed and published by VIZ Media, please visit viz.com.