Grade: A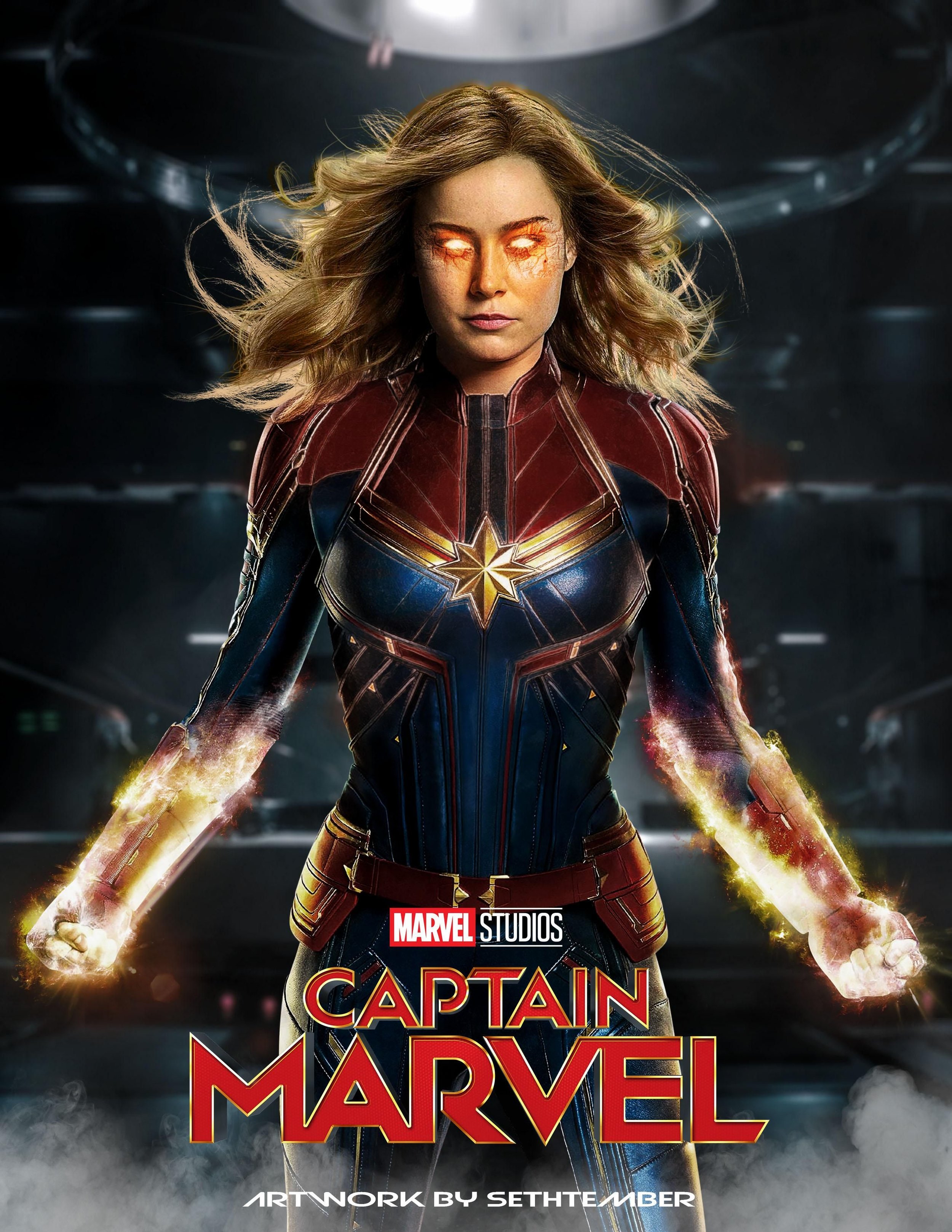 Author: Billy Madden
In Marvel's latest major release, which flew into theaters on International Women's Day, actress Brie Larson dazzles on screen, kicking butt as Carol Danvers, or Captain Marvel. The movie is set in the 1990s, a time in the Marvel Universe when Earth is wedged between two alien races at war: the shapeshifting Skrull and the Kree. Both races are on a mission to uncover the truth about Project Pegasus. A confused and brainwashed Danvers fights to beat them to the truth about Project Pegasus and the truth about herself. To avoid spoilers (as always), Captain Marvel is focused on how Danvers becomes a superhero who is incredibly powerful and dangerous to her enemies.
While Captain Marvel is a superhero movie, it also encompasses sci-fi, action, and comedy, all securely fastened for a 128-minute flight. Since the Skrull can shapeshift, Danvers has a hard time trusting anyone. This vigilance leads to some very funny moments. I never expected to laugh as much or as hard as I did.
The movie is jam-packed with action once the backstory is complete. Danvers means business once she realizes what's going on in her world. She can defeat her foes with little turbulence, as her hands can deliver fiery blasts within seconds. She can fly around like Iron Man and excels in deadly hand-to-hand combat. For the most part, Danvers is filled with rage, just waiting for someone to cross her the wrong way.
The film was well-acted across the board. From Academy Award winner Brie Larson to the always entertaining Samuel L. Jackson, Captain Marvel has a top-class cast that does not go to waste. Larson's performance was sometimes reminiscent of Arnold Schwarzenegger's Terminator from Terminator 2: an extraplanetary foreigner who isn't quite naturalized on Earth.
The sound in Captain Marvel was also awesome! I saw it in Dolby format; you can feel every punch, blast, and explosion on the screen. The movie is big and loud and engrosses you the entire time. Since Danvers is a pilot, there are a few airplane dogfighting scenes where you will hear the fighter jets roar across the screen, causing your seat to rumble.
Captain Marvel also boasts some pretty slick CGI. When Danvers is flying on her own, the audience will be excited about the vivid colors, intricate textures, and even the ways the wind blows through her hair.
However, the element of Captain Marvel that made it stand out from other superhero movies is that it was female-led. In Hollywood, as of late, there has been a push for more female-led features, and Captain Marvel is one of the first Marvel movies to showcase a female lead.  It is also appropriately being released on International Women's Day.
DC's Wonder Woman paved the road for women to take charge in 2017 in what is primarily a male-dominated genre. I think it is a beautiful movement.  I am sure this trend will continue to grow, and Captain Marvel has already set the standard high.
Captain Marvel is a fantastic movie every superhero fan will enjoy. Grab your best co-pilot, buckle up, and enjoy one of the best big blockbuster movies to kick off the blazing "near summer" box office.  It's a wild and fun ride!
Rated: PG-13
Directors: Anna Boden, Ryan Fleck
Screenwriters: Nicole Perlman, Meg LeFauve, Geneva Robertson-Dworet, Liz Flahive, Carly Mensch, Anna Boden, Ryan Fleck
Starring: Brie Larson, Samuel L. Jackson, Ben Mendelsohn, Gemma Chan, Lashana Lynch, Djimon Hounsou, Lee Pace, Algenis Pérez Soto, Rune Temte, McKenna Grace, Clark Gregg, Jude Law, Annette Bening
Genre: Action, Adventure
Plot Summary:
The story follows Carol Danvers as she becomes one of the universe's most powerful heroes when Earth is caught in a galactic war between two alien races. Set in the 1990s, "Captain Marvel" is an all-new adventure from a previously unseen period in the history of the Marvel Cinematic Universe.