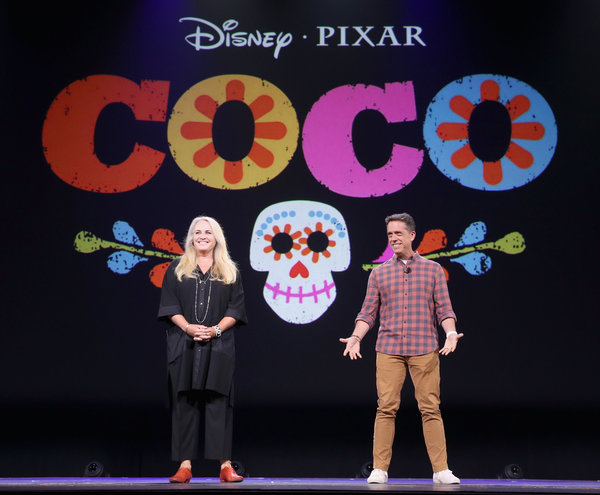 Author: Ariel Landrum
Pixar's upcoming animated film, Coco, featuring the studio's first person-of-color lead, will encompass the gorgeous art and music of the Mexican people. Coco tells the tale of a boy named Miguel, who lives in a spirited village in Mexico. He has a passion for music, but his family has banned it in their household, dating back to his great-great-grandmother, whose husband left her to become a performer. After seeking guidance from Miguel's signing idle, deceased Ernesto de La Cruz, he and his dog awaken in the Land of the Dead.
Since the project's announcement, the film has been plagued with controversy. Pitches for the project were made in 2010 after Toy Story 3; its first announcement was in 2012. In 2012 news hit of a Century Fox project, The Book of Life, which Pixar's competitor, DreamWorks, rejected. Developed in the colorful style of Mexican folk art, centered around family, music, and the holiday The Day of the Dead, and a principal focused on learning his heritage and music in the Land of the Dead, this is the synopsis for The Book of Life. It is easy to see why fans would do a double-take. Due to the close time-frames and the fact that "a big animation company" denied The Book of Life, critics continued to demonize the Coco project under the pretense that it was stolen work.
In 2013 Disney Company attempted to trademark "Dia de los Muertos" as the name of the film. Mexican artists, including political cartoonist Lalo Alcaraz, vocalized on Twitter the corporation's exploitation of her people. To fuel the fire in 2015 at D23, when the big-budget film was announced, everyone involved in the project was white. In a time when Hollywood continues to suffer from whitewashing, audiences expressed frustration that their vibrant culture was robbed of its beauty to enrich the white community.
The culmination of these controversies has completely changed the project. The company failed to trademark the heritage holiday, hired a cast of all Latinos, and formed a coalition of creative cultural consultants, including one of the strongest voices against the project, Alcaraz. Even the director and animator of The Book Of Life, Jorge R. Gutierrez, supported the film via Twitter, stating, "Seriously, I have lots of friends working on Coco, and I wish them all the success."
Although the overlapping themes of The Book of Life and Coco cannot be ignored, many are beginning to embrace their commonalities. People have started to agree that the more films in an American theatre celebrating diverse cultures, the better. Many Mexican people have also emphasized that creating a film about Mexican culture would be hard without celebrating music, vivid art, and the honoring of ancestors.