Long Beach Comic Expo 2019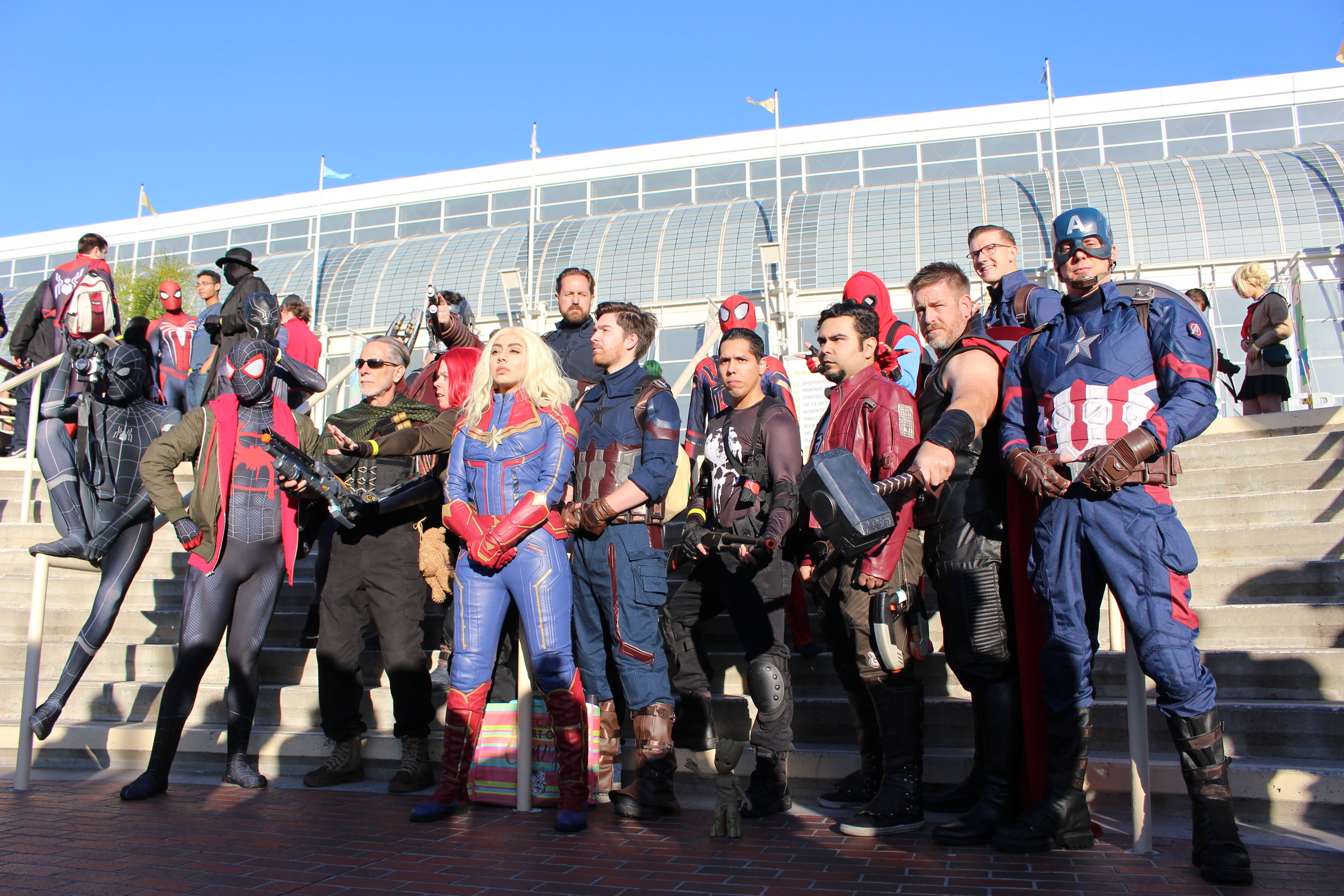 Author: Tania Escobar
The pop culture convention season has begun, and the smell of comics is in the air. The 9th annual Long Beach Comic Expo held this past weekend, February 16 to February 17, 2019, was the first convention of the year for California. Turn out was decent, with attendees buzzing around in cosplay and nerd gear.
I was shocked that the event was still so small in its ninth year running. There were only a handful of panels, and the show floor took up just half of the convention hall. That half was then divided in half between Artist Alley and vendors. I was able to walk the entire thing in 30 minutes.
For comparison, Midsummer Scream, a Halloween event running for only four years in the same venue, has doubled in size year after year. I'd assumed LBCE would be triple the size of Midsummer Scream, as there are many more comic book geeks than Halloween freaks.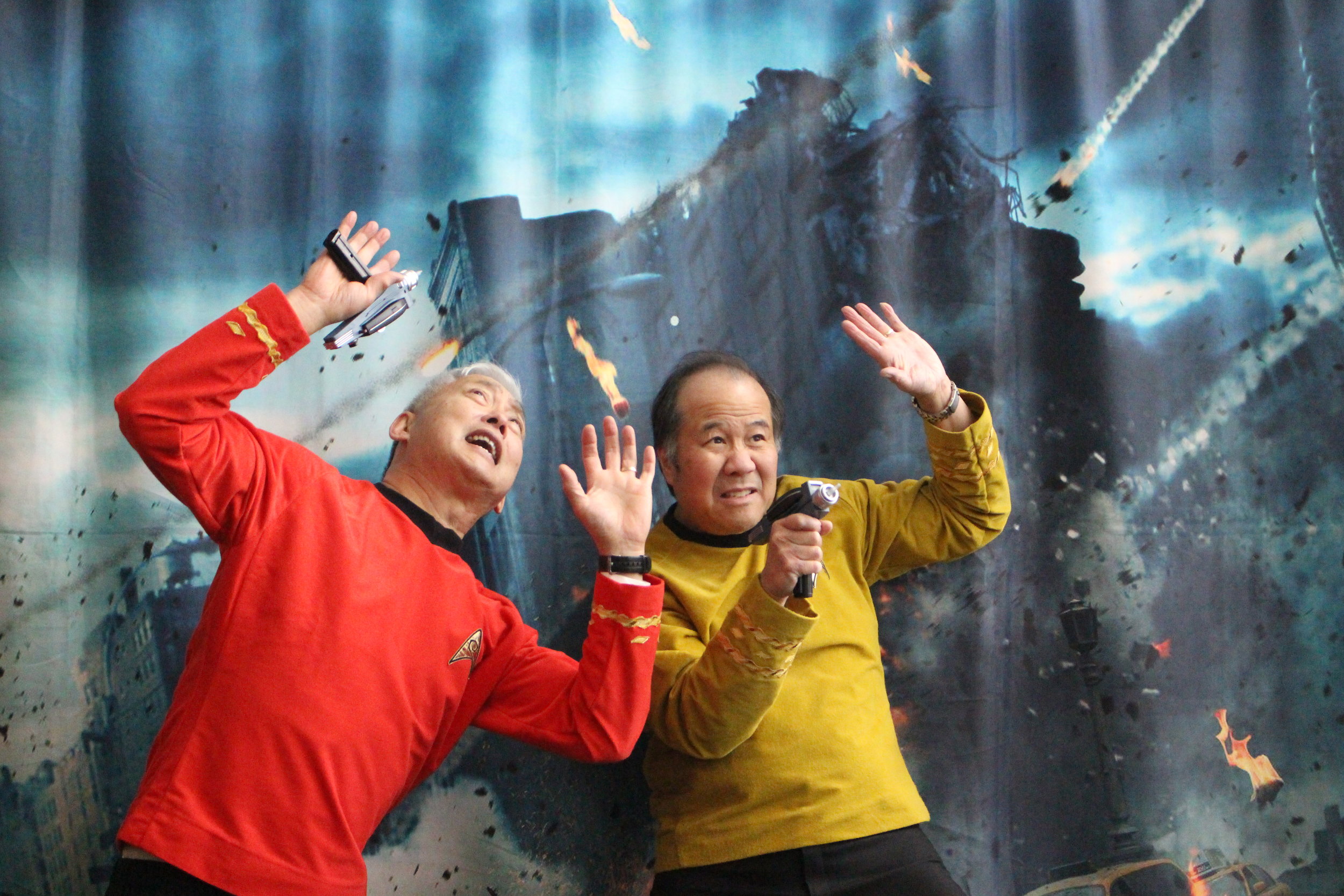 Some of the more enjoyable aspects of this expo were the backdrops cosplayers could use to help elevate the realism. Stormtroopers posed before the Death Star, and all versions of Batman answered the call to the bat signal. In the main lobby, the convention center played music. Children and adults danced around to pop songs that weren't my jam but still created a fun atmosphere. Lastly, there was an awesome Nerf gun shooting arena, something I haven't seen at any comic book convention, which allowed me the pleasure of blasting my boss with Rival bullet balls.
The largest positive of this event was its intimacy. The crowds didn't remind me of that SpongeBob episode when he was trapped with the anchovies. I could shop around, speak with vendors, and get to know them and their products. Not once did I wait in line.
Despite these positives, this convention still has much to go before competing with shows like Wondercon. The largest change needed to attract fans is the accessibility of programming. Onsite there were no maps, no booklets to describe the events or the vendors, and no helpful coupons or information about where to eat on or off-site.
The lack of programs became evident when attendees wanted to experience a panel. Upon arrival, the show provided a one-page flyer with each panel's titles, locations, and times. What were not included were descriptions of the panels or the names of the moderators or panelists attending. This was frustrating for guests and press alike. Even now, this information isn't available on the LBCE website.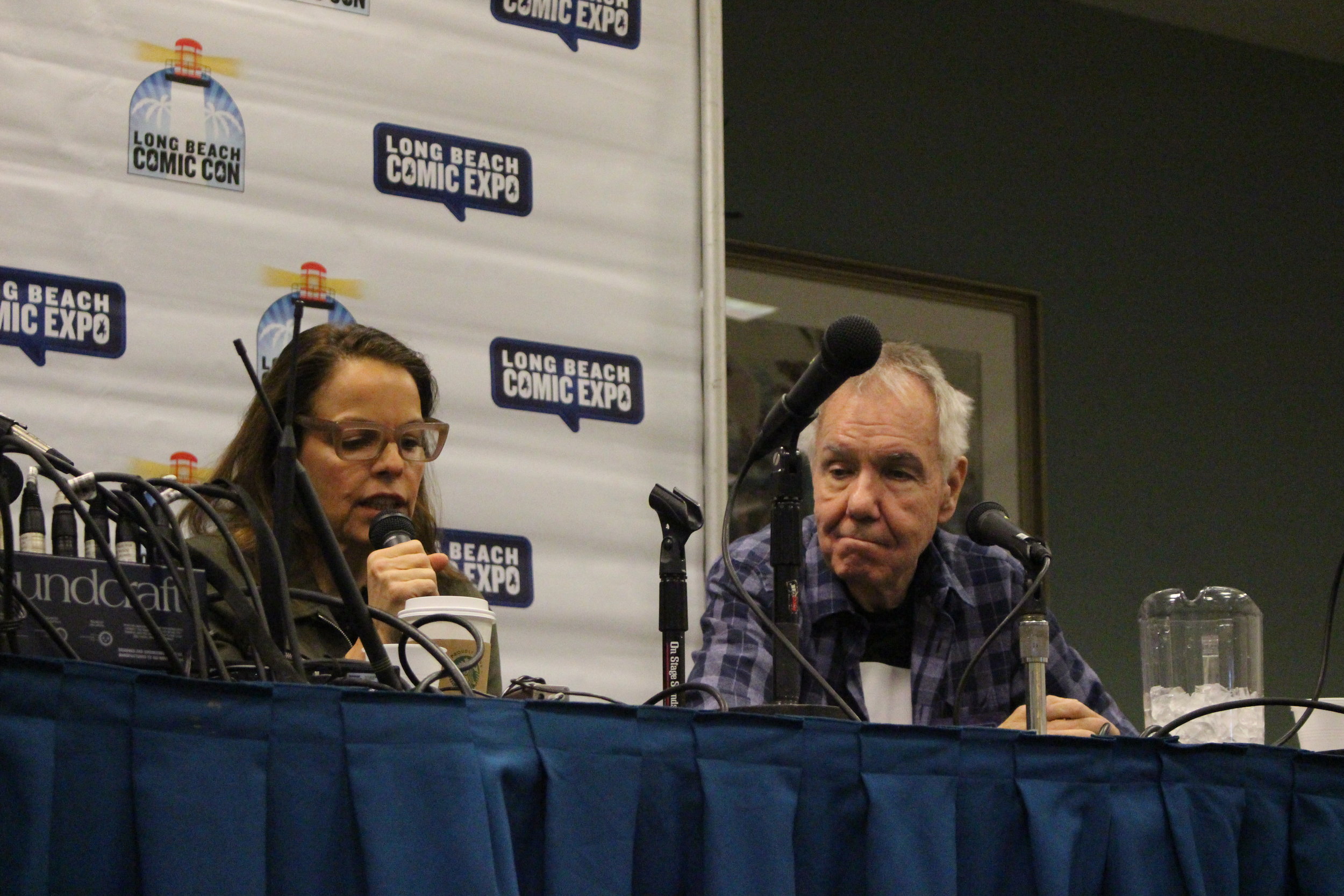 I attended several panels to learn about them and possibly write separate reviews. Unfortunately, there were no name cards on the tables. I had to do a mania-induced Google search to determine the spelling of everyone's names and titles. This meant taking my focus off what the panelist was saying, which meant possibly missing vital topic information.
Additionally, I found it difficult to take photos of the panelists, as extra microphones were also on the tables. The unused mics blocked attendees' views of the speakers. From the mics panelists were using, it was still difficult to hear what was being said.
Another area for the event to focus on is its marketing. The website lacked basic information, including the sponsors for this year's expo. Through Facebook, guests found out that the DVD release of Wreck-It-Ralph was one of the sponsors. Onsite, it was difficult to find out; guests only learned that Disney and Marvel were promoting their new Captain Marvel movie if they attended two of the first panels on Saturday or walked by the Captain Marvel booth.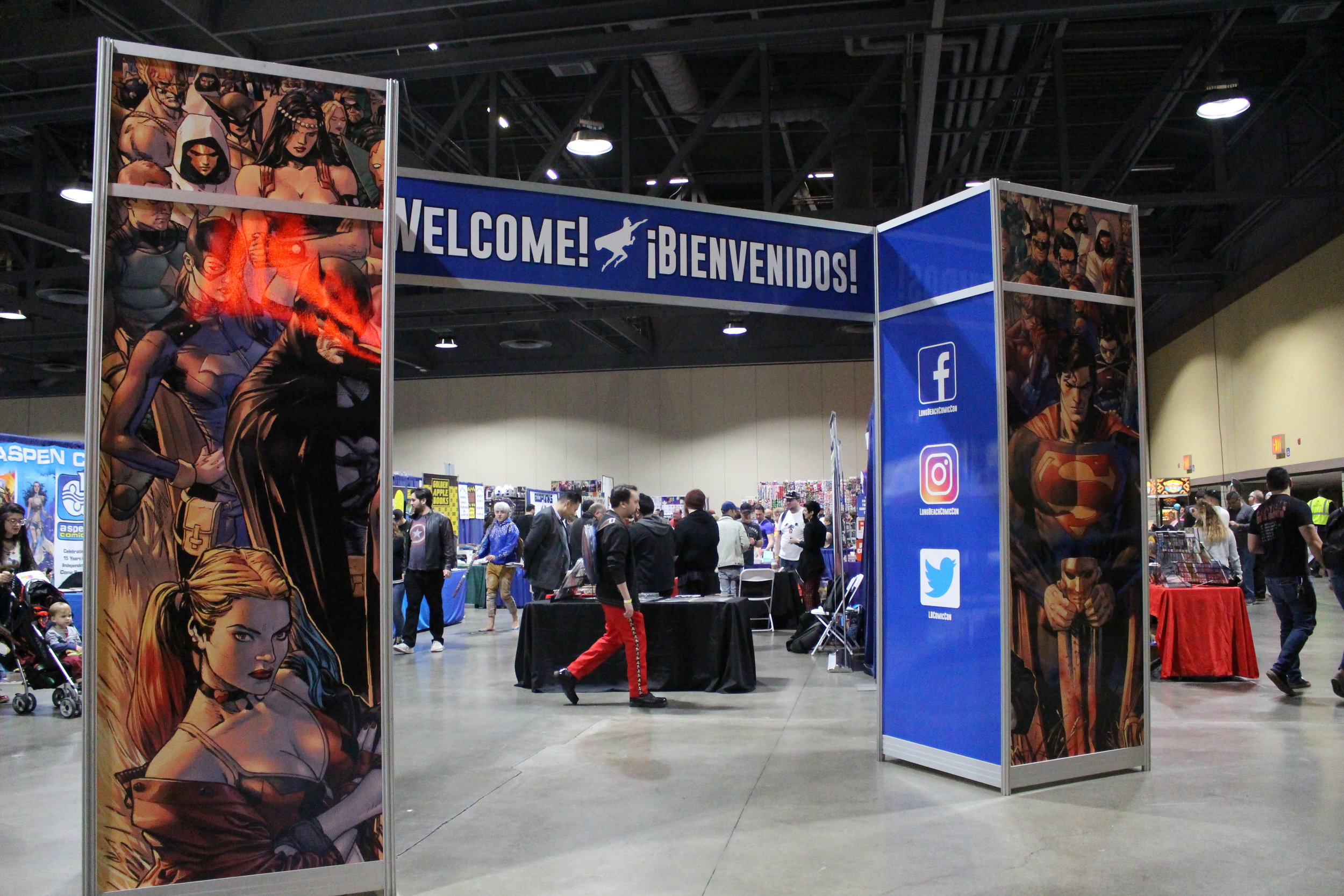 In the hall, the archway welcoming attendees onto the show floor was covered in DC artwork. According to veteran attendees, this is the archway they've had for years. I was surprised they hadn't changed it to promote Captain Marvel. It seemed like a missed opportunity.
Though this event was small, and they beefed it in the program and marketing realm, it was still a great wake-up for California's con community this year. I was able to reconnect with fans and cosplayers I adore and shop for ideas for my next cosplay. I knew I had fun because I didn't want the experience to end. I plan to attend next year; hopefully, the show will grow.
Please enjoy the Long Beach Comic Expo 2019 gallery below! If you want to follow a cosplayer's Instagram, their handle is featured next to their character's name, if it is known.