Author: Dylan Bloom-Fernandez
Many great adventures have been told, some of my favorites coming from Jules Verne. But a new favorite of mine, taking place in a beautifully detailed world worth exploring every inch of, is MADE IN ABYSS: Journey's Dawn.
I was privileged to attend the U.S.A. red-carpet premiere on March 15, 2019, alongside Director Masayuki Kojima, Producer Shimpei Yamashita, Composer Kevin Penkin, and Music Producer Hiromitsu Iijima. In store for the evening was the movie, a Q&A panel, and a classy after-party at none other than the Ritz-Carlton in Downtown Los Angeles. I was unaware of the anime this movie was based on, which had won Crunchyroll's Anime of the Year, so I went into this treat with fresh eyes.
Arriving at L.A. LIVE's theatre amidst the heavy traffic of limousines at the venue, I was anxious to see what was in store. The line of eager fans went down the block and, as I was soon to find out, had a good reason for doing so.
Once I'd reached my seat, I admired the screen's sheer size. It had to be one of the largest I have ever seen, and I have seen more movies in theaters than the average person.
Once I had settled in for the experience, I noticed the chairs set up for a Q&A panel, which seemed tantalizing. And so, we all waited patiently in the dark for our journeys into the Abyss.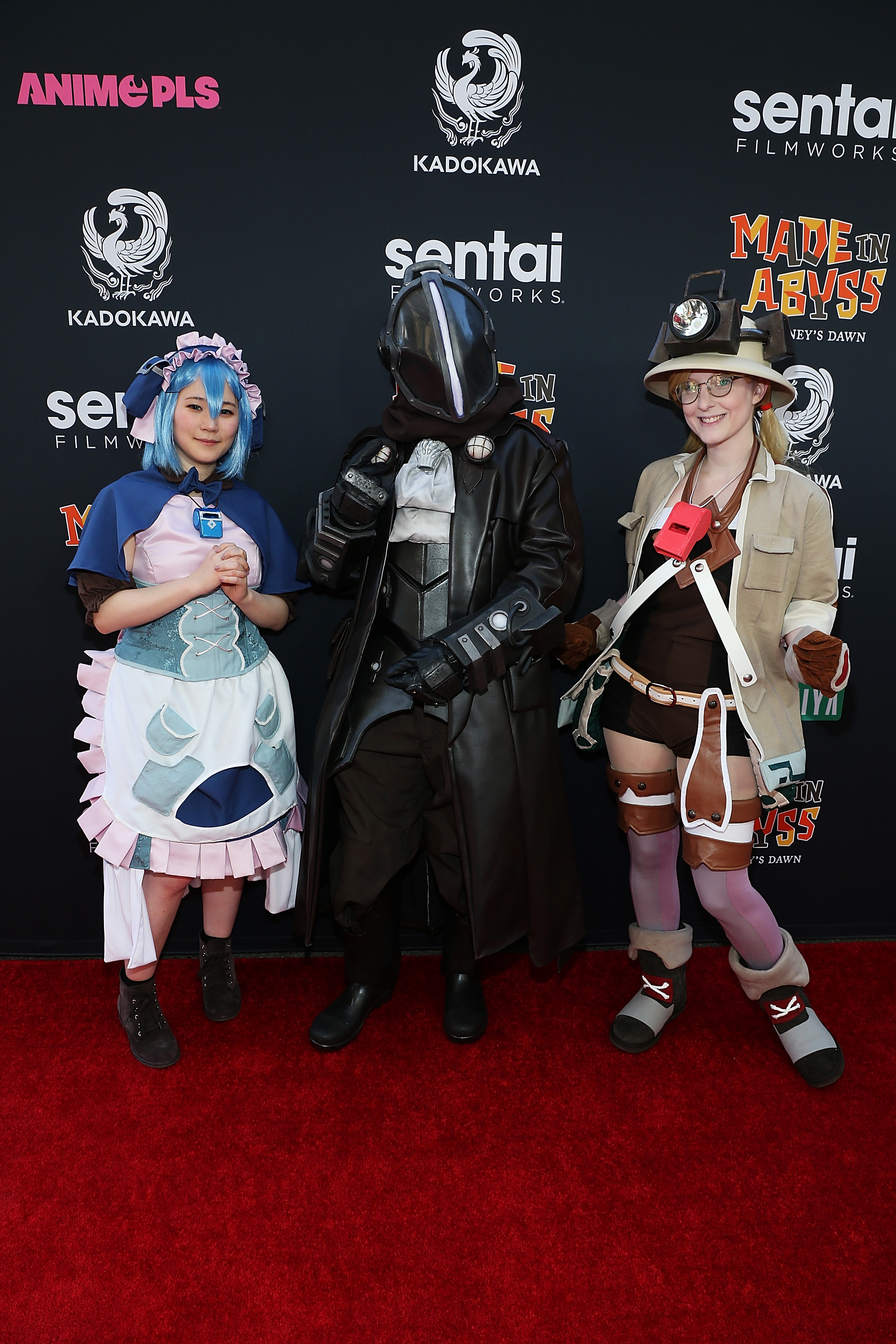 It began relatively innocent and lighthearted at first, which was a bit surprising since the film has an age restriction. But not long after, I figured out the reasoning behind that restriction. We are introduced into a world of vibrant colors, terrific animals, and a premise. Some time ago, an island was discovered, with an Abyss in the center of it, the bottom of which has never been found.
Inside the Abyss were relics of great value and creatures of great violence. The Abyss promised you everything: "life and death, curse and blessings." This lured many adventurers to search for these relics, to "challenge the Abyss," and test their might.
Over time, the settlement next to the Abyss, where the cave raiders once camped between excursions, became a large city. This city is where we meet our main character, Riko, daughter of the most famous of all the white whistles who ever ventured down. A white whistle is the highest-tier cave raider, a hierarchy beginning with novice red whistles. Riko herself is a red whistle, and her journey begins when her mother's literal white whistle surfaces from the Abyss with an enigmatic note: she is waiting for her at the bottom.
Riko, already a fanatic for cave raiding and the Abyss, eagerly prepares to sneak out and journey downward despite her young age. We soon meet her companion on this long and arduous journey, Reg, playfully named by Riko, who used to own a dog with the same name. Reg is an extraordinarily rare relic from the Abyss, a robotic boy who does not know his purpose but quickly becomes Riko's friend and protector.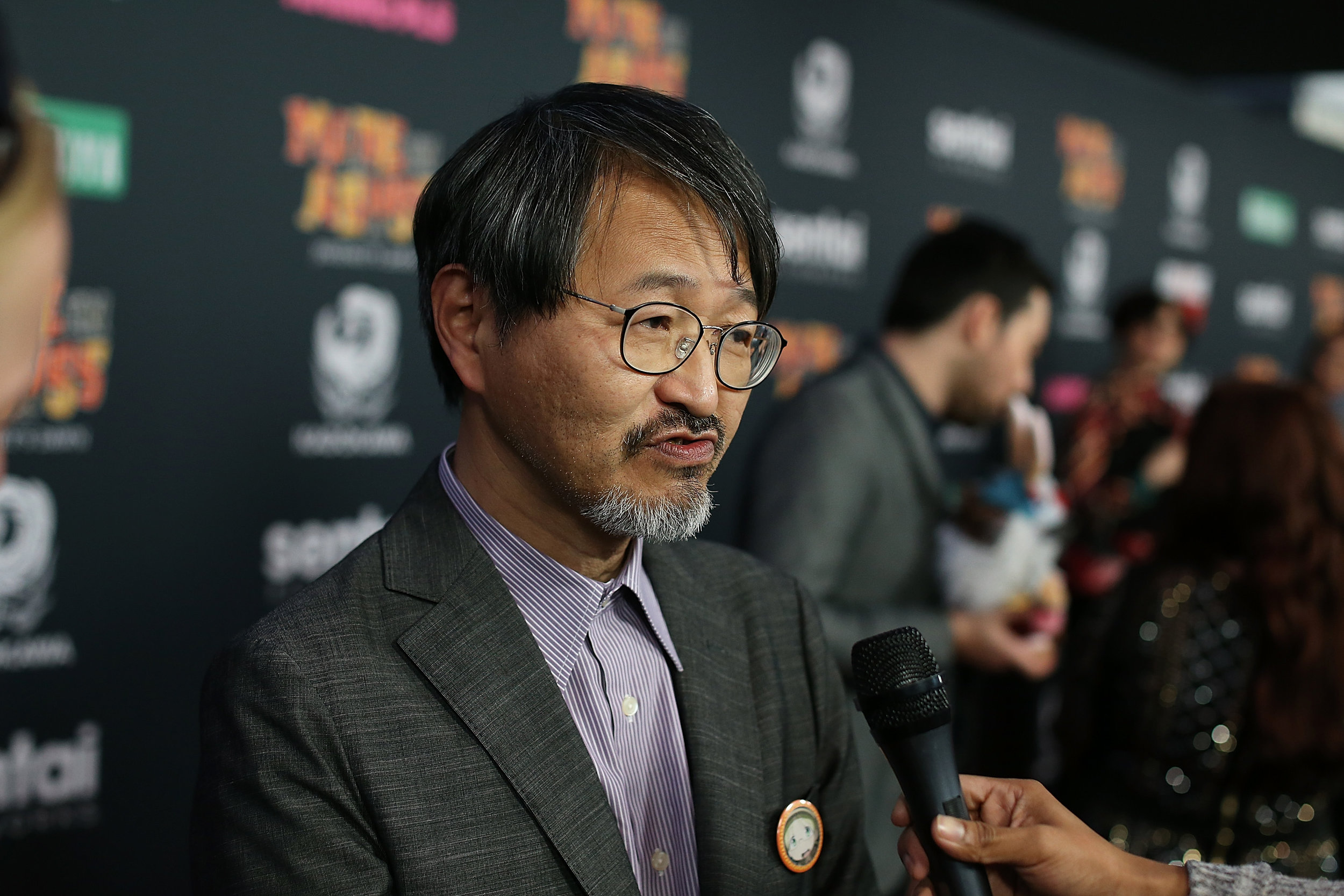 Without spoiling any of the many twists and turns that soon come, I can divulge that this world is fully thought out and animated gorgeously. You truly ache to discover what is in the next layer, as each looks vastly different. It reminds me of Dante's Inferno, one of my favorite reads regarding a detailed fictional world where each piece, or layer, differs from the last.
The characters burst with life, and some boast extreme intrigue, like Ozen the Immovable. She puzzles viewers until she has revealed everything she knows and becomes an absolute favorite among the characters.
During the Q&A, we learned that the sequel film Wandering Twilight will cover the remaining episodes of the anime's first season, wherein a new and even more intriguing white whistle appears.
I will leave it at that, but for those who have seen the first season, you know who and what awaits us farther down in the Abyss. I hope to see you all at the next premier in this exceptional franchise.