Denver Pop Culture Con 2019
Author: Jorge Perez
It's time for all pop culture fans to convene in one location: Denver Pop Culture Con! Sporting a new name, the team DPCC worked really hard at inviting special guests and organizing panels in hopes that this would be one to remember. I attended all three days of this event last weekend (May 31st to June 2nd, 2019) and am eager to report that it was well worth it.
Day 1: Friday
With excitement in the air, I arrived at the convention center and entered the second floor. There were different sections to the convention. First was Artist Valley, where numerous artists presented their work for sale. Then there was also Author Alley, where different authors presented their creative written works for those interested in delving deep into the author's worlds. There were panels on different topics for con-goers to attend, where they might learn about their favorite things from a philosophical perspective. There was a lot to look into on the first day alone.
I met with Serenity Forge, an indie video game development and production company responsible for stunning games such as The King's Bird. I played their demos of upcoming games and had a blast. I also attended a panel featuring Tara Strong, who voices characters such as Timmy Turner in The Fairly Odd Parents, Raven from Teen Titans and Teen Titans Go, and Twilight Sparkle from My Little Pony: Friendship is Magic. The day continued with fans discussing their favorite shows, books, and video games. It was a great warm-up for a very exciting convention.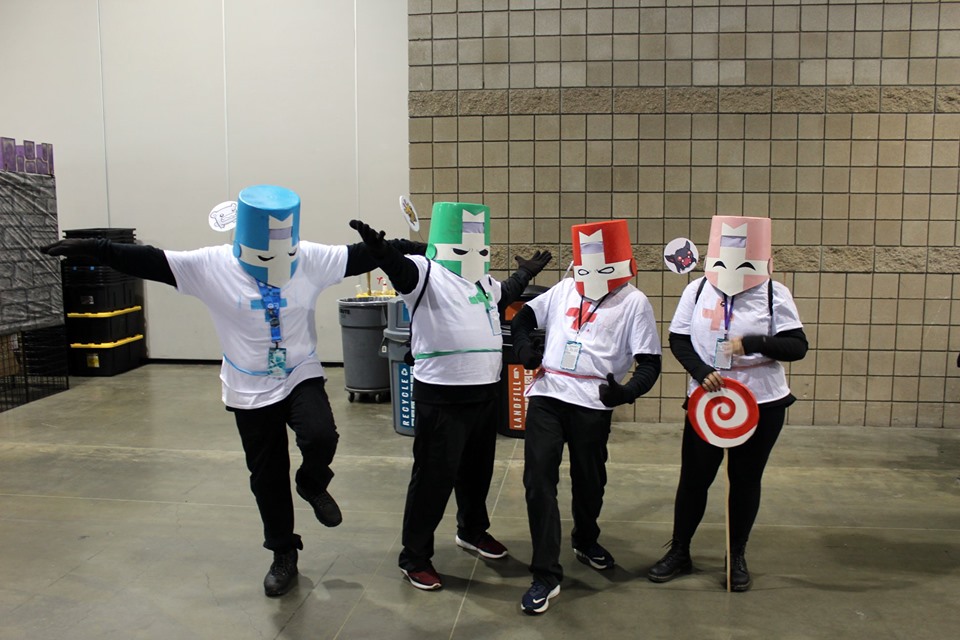 Day 2: Saturday
The second day of the con was a doozy! Doors opened at 10 AM, and a line formed almost immediately to attend the panel for Critical Role. I personally did not know who Critical Role was, but I looked them up to discover that they are a group of actors and voice actors who play Dungeons and Dragons (D&D) together. By about 10:17 AM, the line was gigantic! The only time I had ever seen a line that big was when Stan Lee appeared as a guest in 2016.
The convention was packed with con-goers, making navigating difficult, but that is to be expected on a Saturday when most people can come and enjoy DPCC. I attended panels featuring Dave Bautista (Guardians of the Galaxy), Ming Na Wen (Voice of Mulan and actor in Agents of S.H.I.E.L.D.), and Dan Fogler ( Fantastic Beasts and Where to Find Them). The panels were fun to attend, and their energy was amazing. The day ended with the Cosplay Celebration, where many cosplayers showed off their artistic talents in costume making.
Day 3: Sunday
On the last day of the con, the crowds were not as big as they had been for the previous two. Still, an impressive gathering of con-goers took advantage of this day to check out all the vendors selling their wares. I took the time to look at the work of various artists and some Harry Potter-themed merchandise.
One vendor had made candles around their interpretations of how some of our favorite characters might smell. Draco Malfoy smelt surprisingly sweet and spicy, like cinnamon sugar. I attended a few more panels and saw Matthew Lewis (from the Harry Potter movies) and Michelle Gomez (Doctor Who and Sabrina the Teenage Witch). My wife and I even got pictures with Zachery Levi (Shazam) and Matthew Lewis before calling it a day!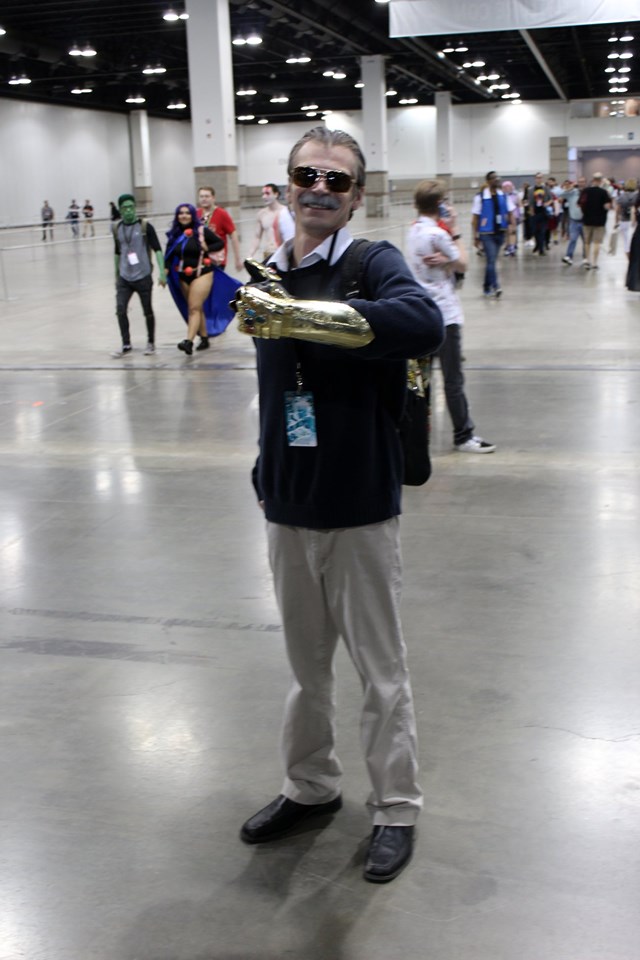 Wrap Up:
DPCC was one of the best conventions yet this year and did not fail to impress its fans. It felt slightly different because Critical Role was one of the biggest attractions. I appreciated that tabletop games are still not represented enough in conventions. Though I do not play many tabletop games, seeing the fan base for Critical Role has sparked my interest. Now that the DPCC itch has been successfully scratched, I look forward to next year's convention with great anticipation.