E3 2018
Xbox Fan Fest 2018
Microsoft Xbox Briefing 2018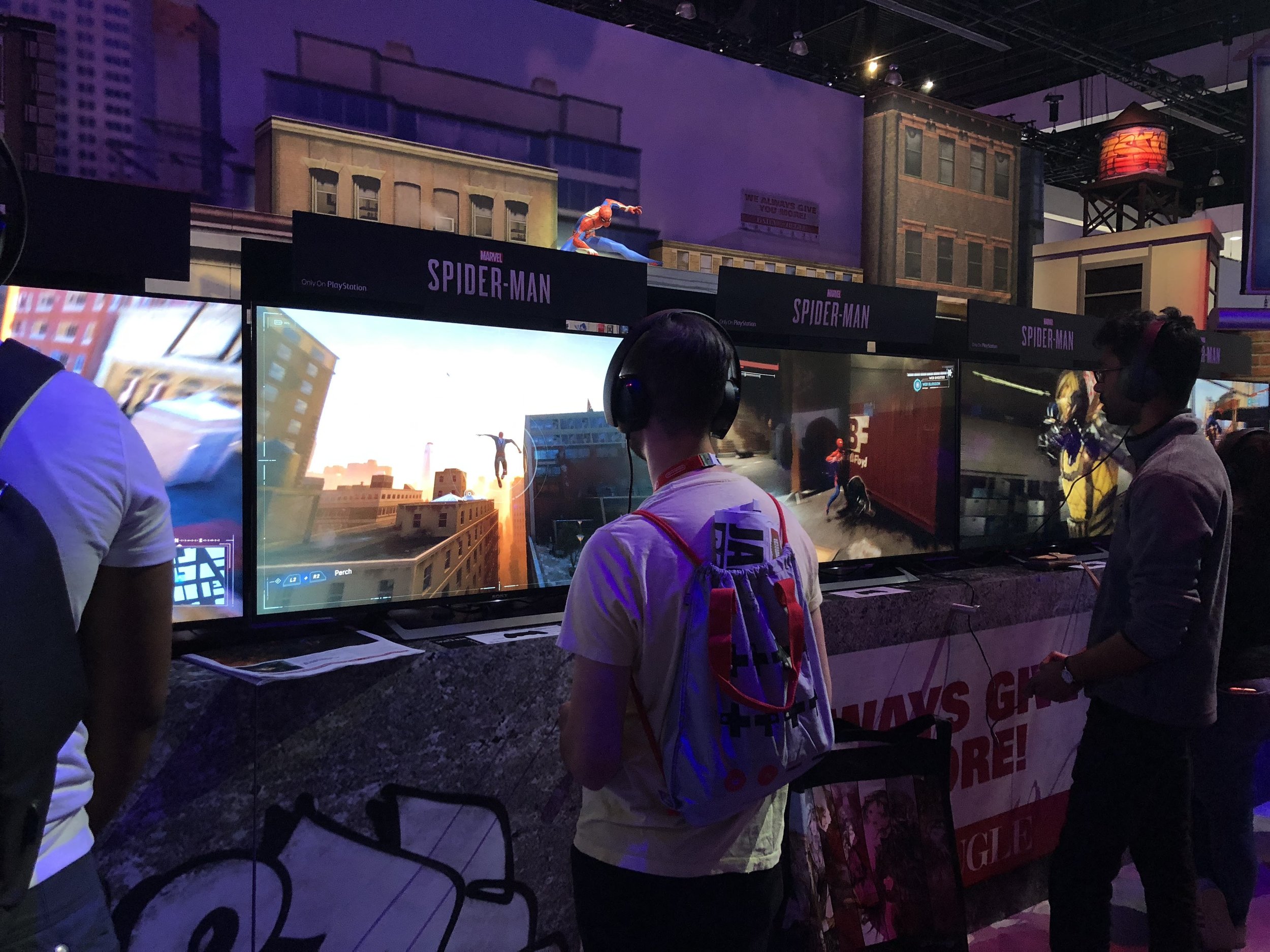 Author: Billy Madden
I was fortunate enough to attend three of the most important gaming events this summer. Events with the grandest stages, where attendees experienced the hottest new games: Microsoft Xbox Briefing, Xbox FanFest, and E3. As a result of my friend Cameron, I could enjoy all three experiences. Thanks a bunch, Cameron!
GETTING THE TICKETS
Cameron and I entered the online lottery for The Microsoft Xbox Briefing and FanFest. Cameron won. I did not. Fortunately for me, winning individuals are allowed a guest pass, and my good friend Cameron chose to take me.
We were incredibly excited to attend. However, A further surprise was when the email stated that Microsoft would be bundling E3 passes to anyone who attended their Briefing and FanFest. At that news, we nearly lost our minds with excitement.
ATTENDING THE MICROSOFT XBOX BRIEFING: JUNE 10, 2018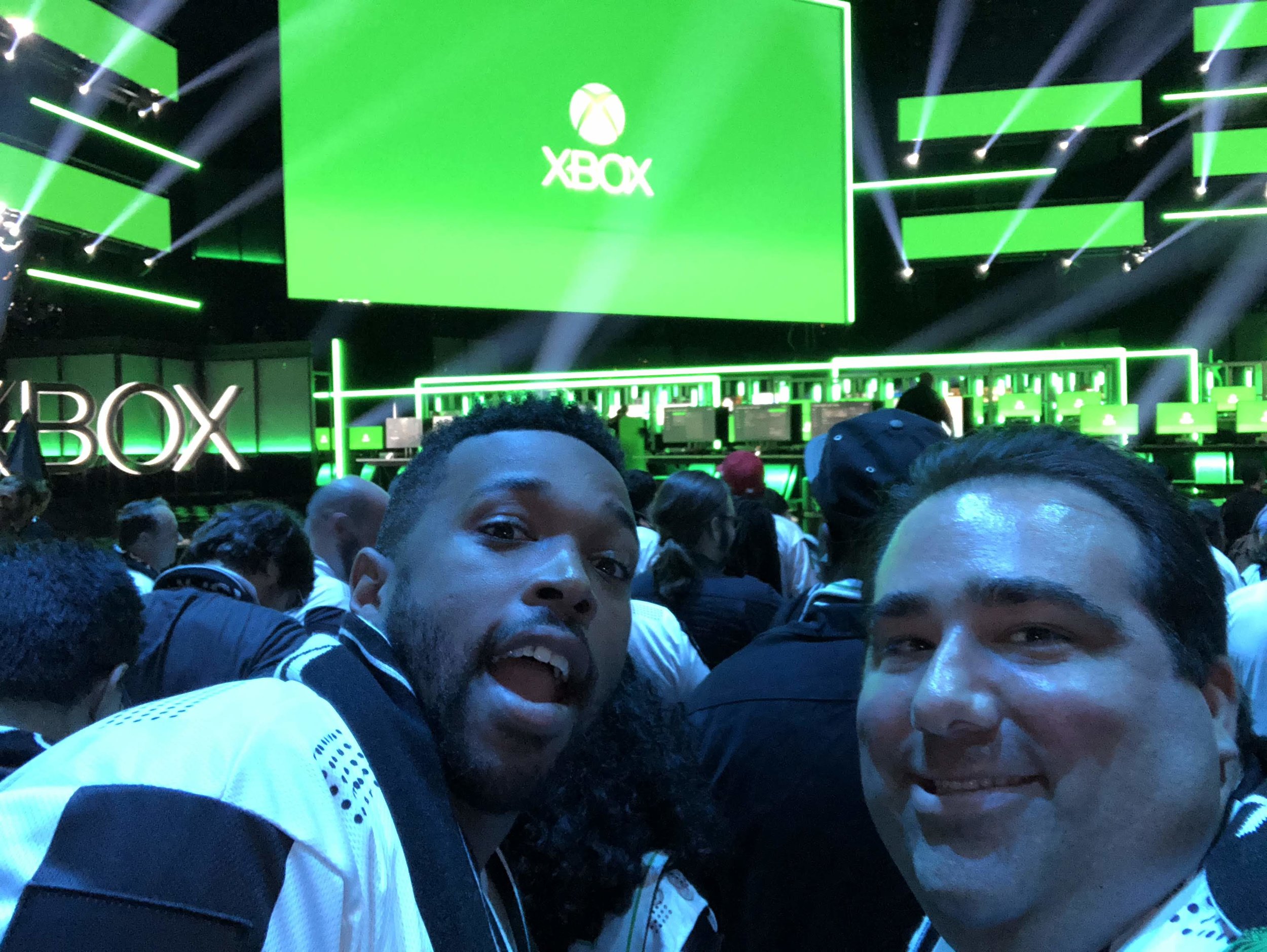 Every year at the Microsoft Xbox Briefing, Xbox CEO, Phil Spencer, introduces all the newest games landing on Xbox in the coming year. This is broadcasted worldwide, so being a part of it in person was surreal. Cameron and I marveled as we saw the new Xbox exclusives unveiled right before our eyes!
It felt like Christmas came early. So many game announcements were thrown at us within a two-hour timespan. The entire Microsoft Theater lost it when the teaser trailer for Halo: Infinite showed Master Chief's helmet. Even Gears of War 5 was teased with its signature cog logo. Many times the audience got up and cheered for an anticipated title.
ATTENDING XBOX FANFEST: JUNE 10, 2018 – JUNE 11, 2018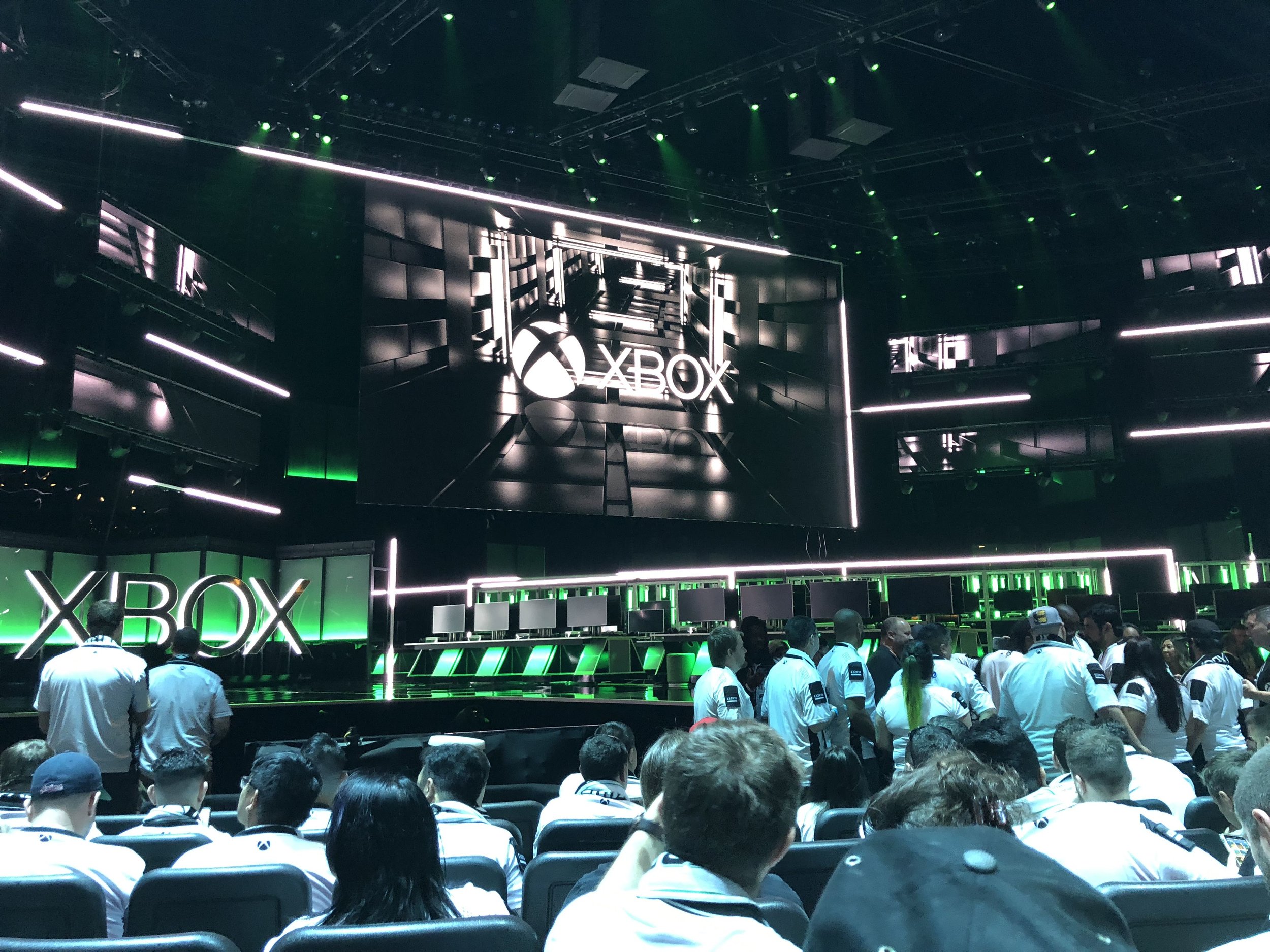 Microsoft gave its fans the royal treatment with Xbox FanFest! Everyone in attendance walked away with copious amounts of free swag. Participants were handed a FanFest backpack with Xbox t-shirts, pins, and gaming codes. Best of all, the piece de resistance: two years of Xbox Game Pass!
For the unaffiliated, Xbox now puts all first-party releases on GamePass, a service where patrons pay $10 monthly to download all the games. This gives them the same access as if they owned the game. Essentially, they handed guests two years' worth of free first-party Xbox games.
Still, what made FanFest a memorable event was the intimate experience of talking to, and taking pictures with, the bigwigs at Xbox. I was excited to meet Larry "Major Nelson" Hryb, the Director of Programming for Xbox and host of my favorite podcast, Major Nelson Radio. Normally bigwigs at these huge companies are untouchable; instead, Hryb and CEO Spencer (who also met with fans) were inviting and more than happy to engage with the gaming community.
ATTENDING E3: JUNE 12, 2018 – JUNE 14, 2018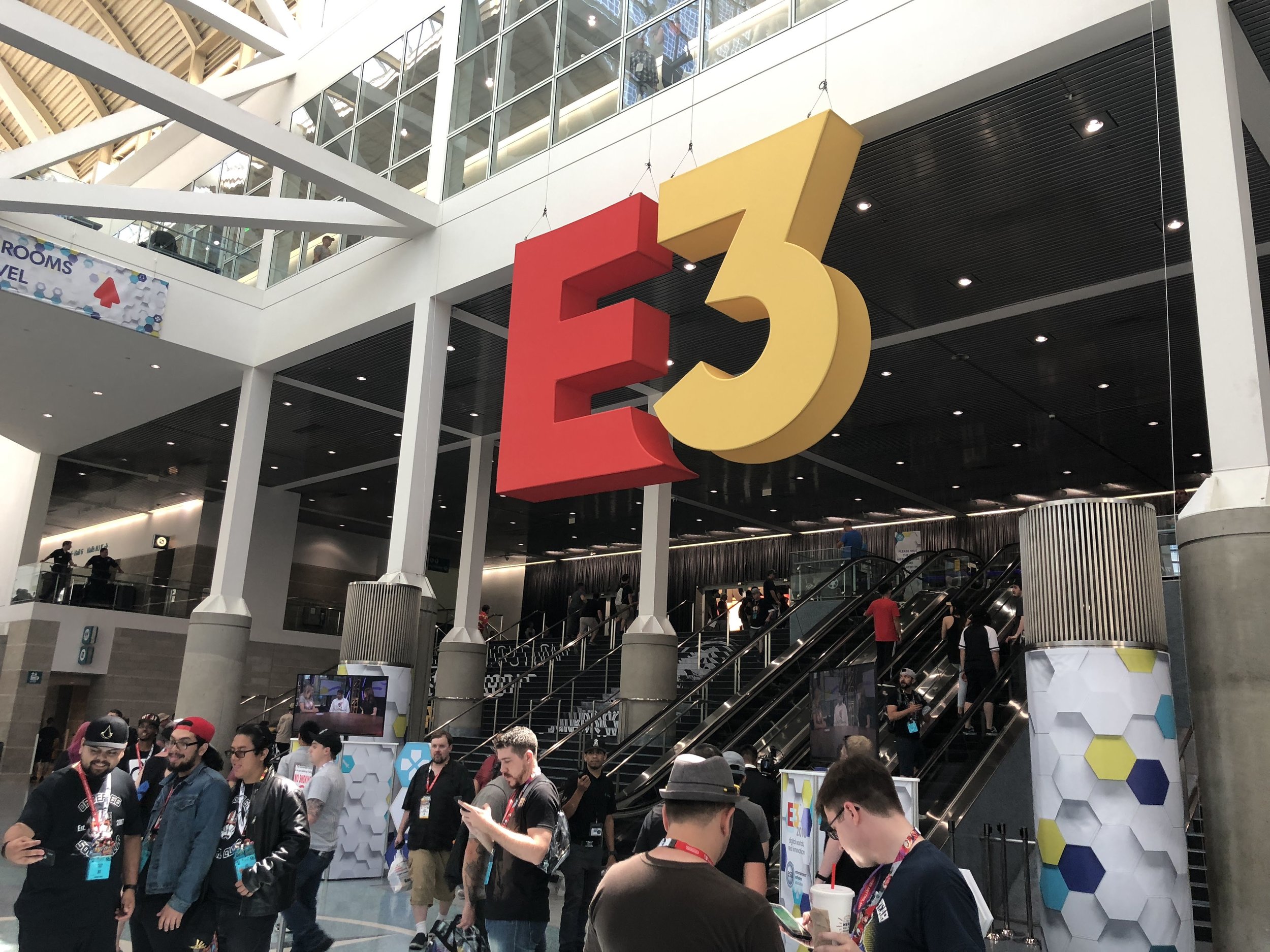 A few days after Xbox's FanFest, E3 2018 finally kicked off after months of anticipation. Attending that expo is on every gamer's bucket list. Within those halls are previews of the hottest new games landing on every major console within the year!
The usual suspects could all be found throughout the LA Convention Center. Sony, Nintendo, and Microsoft (offsite at the Microsoft Theater) had amazing and elaborate setups, showing off the latest and greatest.
Along with the three big gaming companies, many studios were on hand to show off their new titles. Bethesda, Ubisoft, Activision, Bungie, and Square Enix were all out in force. Bethesda's baby this year is the new Fallout game, titled Fallout 76. Activision showed off the new Call of Duty: Black Ops 4. Bungie was showing off the newest expansion, Forsaken, for its blockbuster title Destiny 2. Square Enix promoted the latest adventure of the beloved character Lara Croft in the new Shadow of the Tomb Raider.
GAMING AT E3: JUNE 12, 2018 – JUNE 14, 2018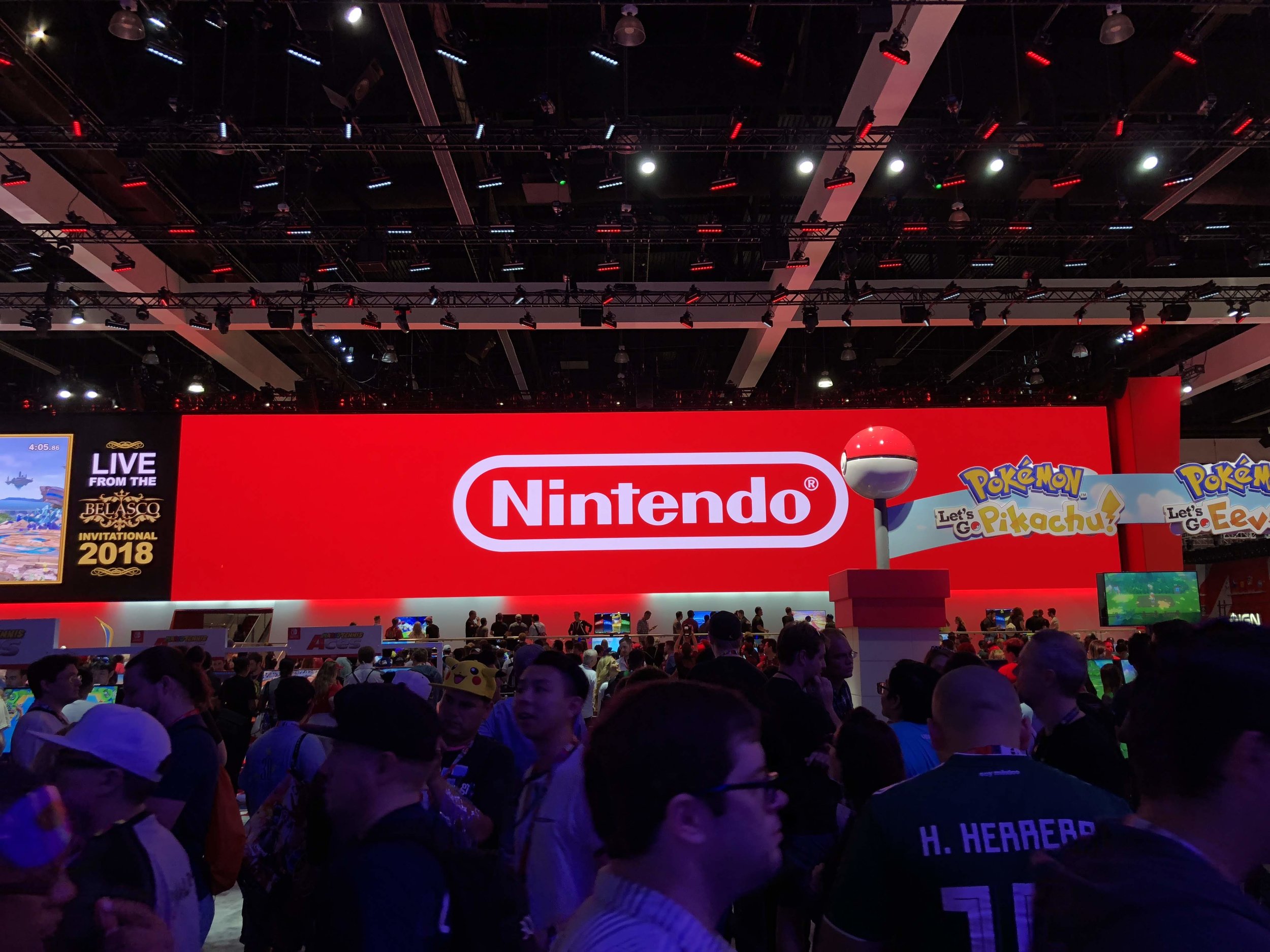 Of course, part of celebrating the games includes, you guessed it, actually playing them! The downside to the popularity of the E3 is that a patron may wait up to four hours in line to test a game. This can cause someone to miss much of what E3 has to offer. Yet no true gamer wants to leave E3 without trying out at least one highly anticipated title. Luckily, this year some companies got smart and implemented a reservation system.
Nintendo's use of the Eventbrite website was the best reservation experience. I easily reserved time to play the newest and most anticipated Nintendo game of E3, Smash Brothers Ultimate. Though I am not the biggest Smash Bros fan or the best at it (as evident from my annihilation by true fans), I was happy to have had the chance to play SOMETHING at E3. To commemorate the experience, Nintendo even gave me a nice pin for playing.
Sony tried to use a reservation system within one of their apps, offering a chance to play either the newest Call of Duty or the Destiny 2 expansion. However, I could not snag a reservation as all slots were booked within nanoseconds of them opening up. It wasn't the best feeling to be greeted with a "Sold Out" message whenever I tried to snag a reservation.
One game I was able to experience twice, and received free goodies from, was Rage 2 by Bethesda. They also used a reservation system, so once gamers checked into their slotted time, they got to grab some ice cream and sit in a briefing room where they were taught how to play the game. All those who played got to leave with free swag.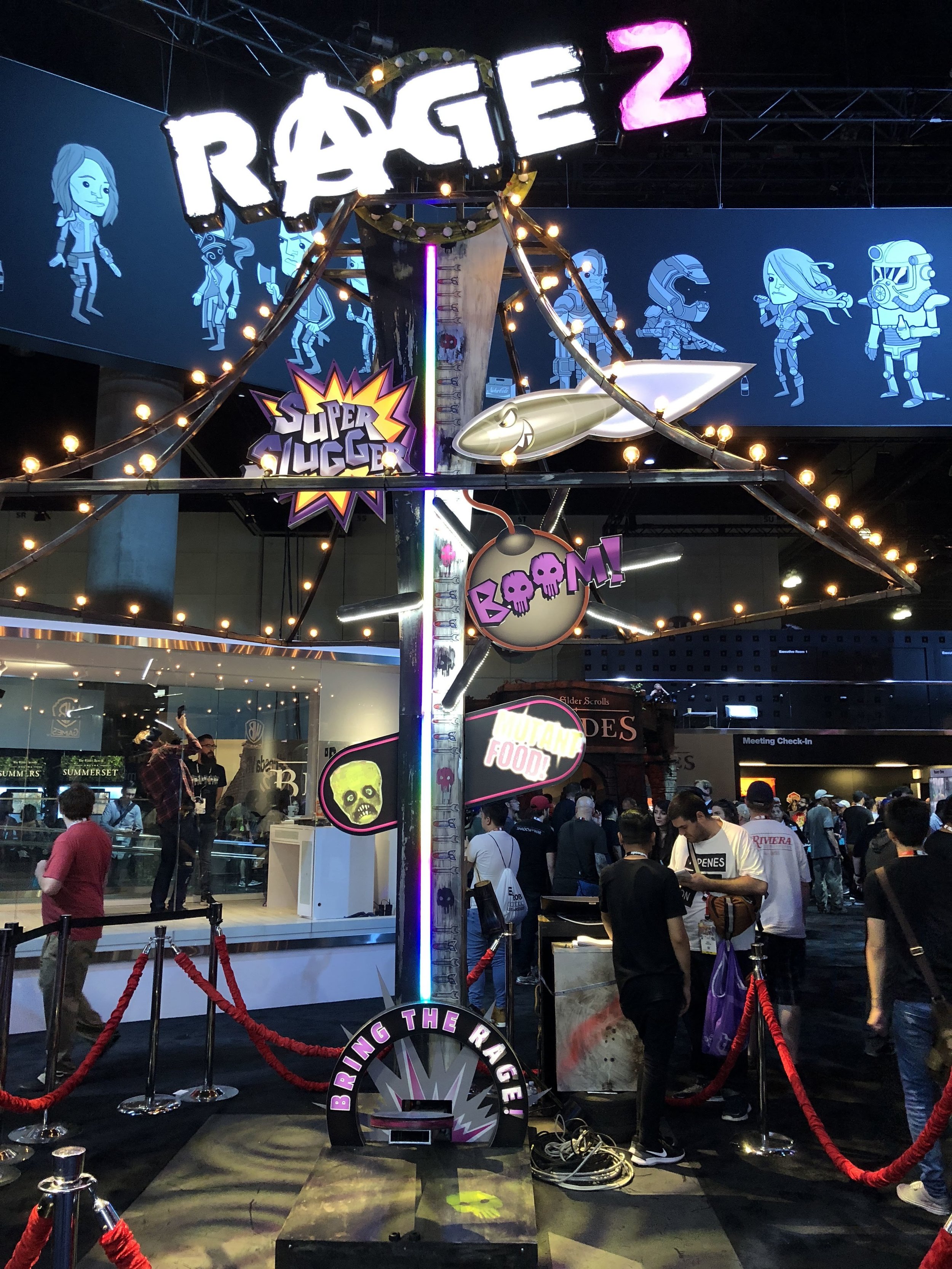 The Rage 2 kiosk was also incredibly colorful and interactive. It had a carnival game where individuals would hit a plank with a mallet hoping to make the ball go up to the Rage 2 logo.
Walking through the Playstation area, it was easy to see their big title for the year: Spider-Man. Everyone and their mother wanted to play Spider-Man, so the line was often capped (no one was allowed in). After stalking the line guard, Cameron and I eventually got into the line, with a surprising 45-minute wait.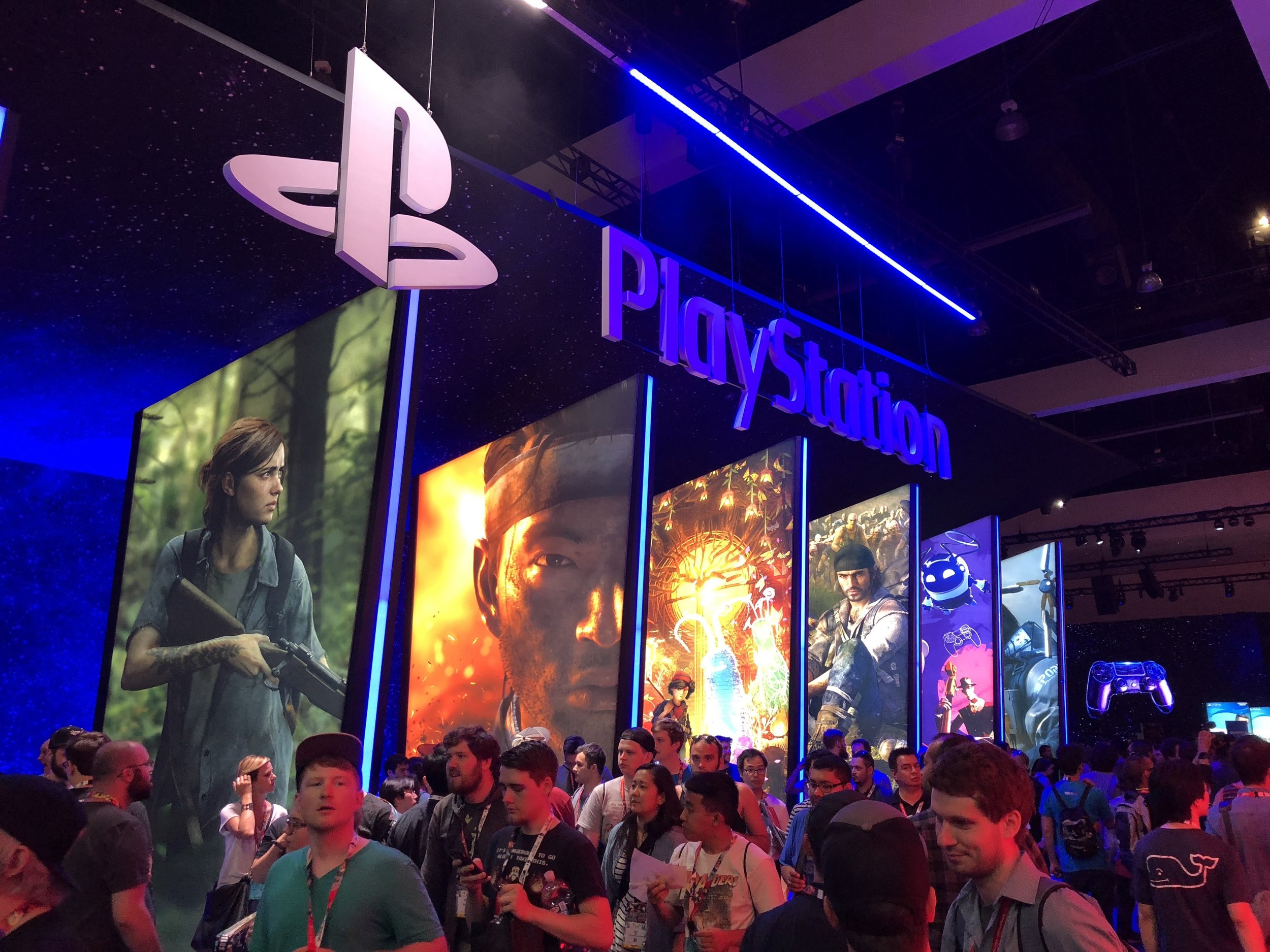 In my opinion, Spider-Man was the best in the show. PlayStation displayed the game using fancy 4K TVs and the high-powered 4K-enabled PlayStation Pro console. The graphics were incredible. The attention to detail as you web-sling across New York City is breathtaking. The 20-minute demo blew me away.
I spent three days at E3. This allowed me to cover a ton of ground. That being said, it's impossible to play everything. After all three events, with multiple days at some, I am happy to report I was exhausted. I hope to feel the same euphoric fatigue next year!