San Diego Comic Con 2017
Some excerpts provided by SDCC 2017 exclusives guide.
Author: Ariel Landrum
One of the best and worst parts about San Diego Comic-Con at trying to grab your favorite exclusives. Sometimes there are pre-sales online, only sold at the show, which involves hours of waiting in line, and sometimes elaborate rigmarole (we see you, Funko) that leads to lotteries and special tickets.
With only one week left until the pop culture extravaganza takes over downtown, People of Con created a list for this year's exclusives. We focused on items we thought were of value (some are already listed on e-Bay), covering a variety of nerd passions and catering to some of our favored fandoms.
Note: Prices and the location to obtain items may change. We will continue to update as necessary.
BELOW ARE PEOPLE OF CON'S TOP 15 EXCLUSIVES FOR SDCC 2017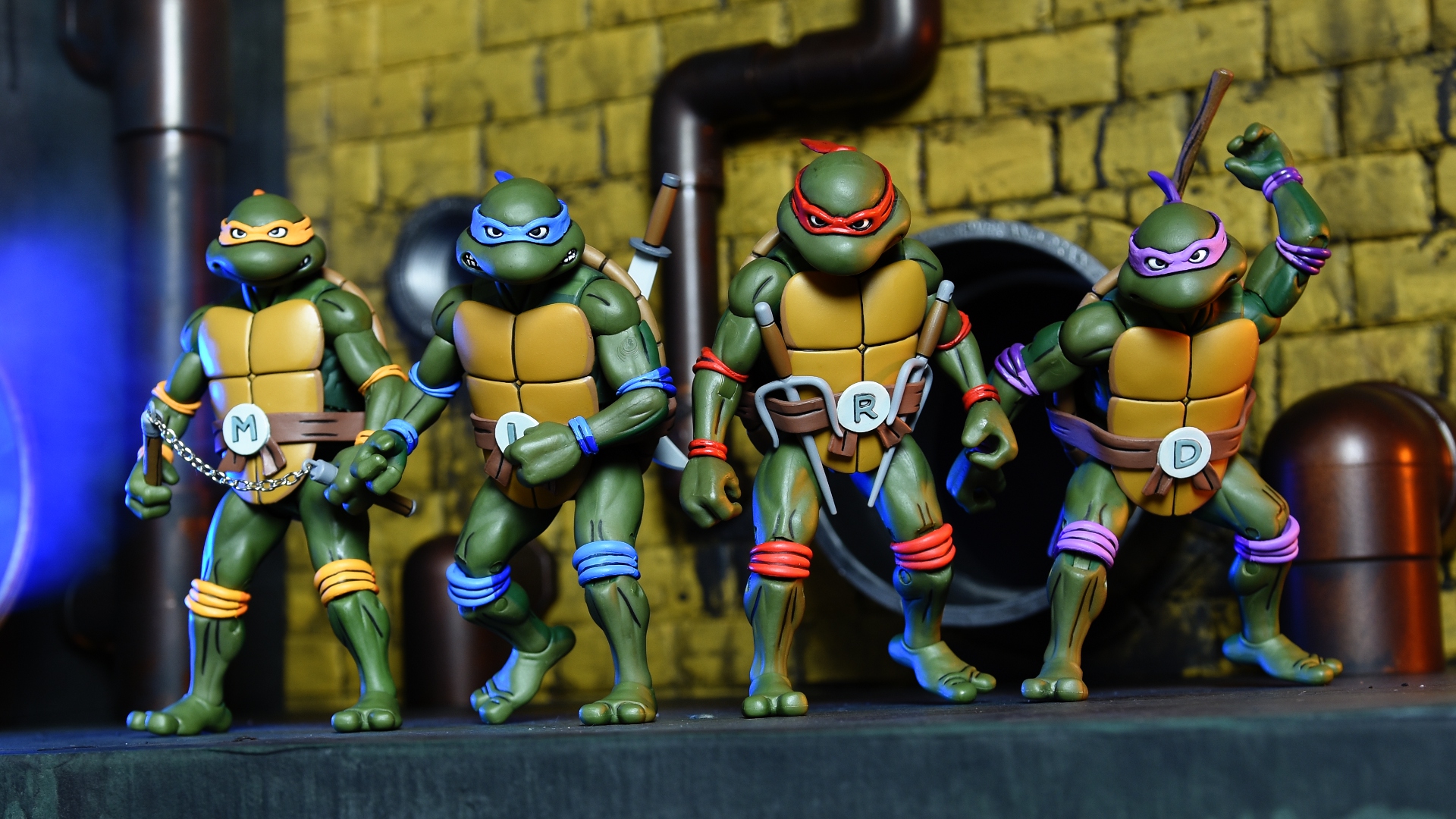 1. Teenage Mutant Ninja Turtles Collector's Case Set
NECA will be bringing along a Teenage Mutant Ninja Turtles Collector's Case Set, which includes eight figures, including all four Turtles, Shredder, Krang, and two Foot soldiers, as well as accessories (including weapons, alternative hands, and of course, a pizza). All figures come in an awesome retro carrying case. Figures stand on a 7" scale and are fully articulated. The case measures approximately 16" H x 10" W x 5.5" D. The set will be available to attendees and non-attendees on NECA's site in June.
WHERE: Online (http://necaonline.com/) or at NECA Booth #3145
LIMITATIONS: 5,000
RETAILS FOR: $200
2. Coraline Display Set
Bring home the weird world of Coraline From the stop-motion movie adaptation of Neil Gaiman's best-selling book, this deluxe display set comes with a 7" clothed Coraline bendy doll and folds out to create a fun and spooky scene. It even features green LED lights to add an eerie ambiance! Coraline is dressed in colorful fabric pajamas and has a blanket accessory and a clear stand. The LED lights can be turned on and off via a hidden switch (located in the bottom of the box) and use button cell batteries included. When open, the display is approximately 9.25" high with a 14" W x 10.75" D footprint. The entire piece folds back into its box for easy storage or portability. The closed box measures approximately 7.55" W x 2.6" D x 9.25" H.
WHERE: Online (http://necaonline.com/) or at NECA Booth #3145
LIMITATIONS: 3,000
RETAILS FOR: $40
3. Living Dead Dolls Classic Harley Quinn Unmasked
LDD Presents Harley Quinn Unmasked Variant- Presented in all her deranged beauty, this Harley Quinn features her wild trademark pigtails and crazed stare. Wearing her traditional red and black harlequin clown costume Harley is ready to do whatever "Mistah J" needs. She comes complete with her oversized hammer, perfect for squashing pesky bats trying to ruin her puddin's fun. Harley Quinn is fashioned on our signature LDD present body. She stands ten inches tall and features five points of articulation. She comes packed in a specially die-cut window box perfect for display, but just like Arkham, it may not hold her for long.
WHERE: Online or at Mezco Booth #3445
LIMITATIONS: Unknown
RETAILS FOR: $55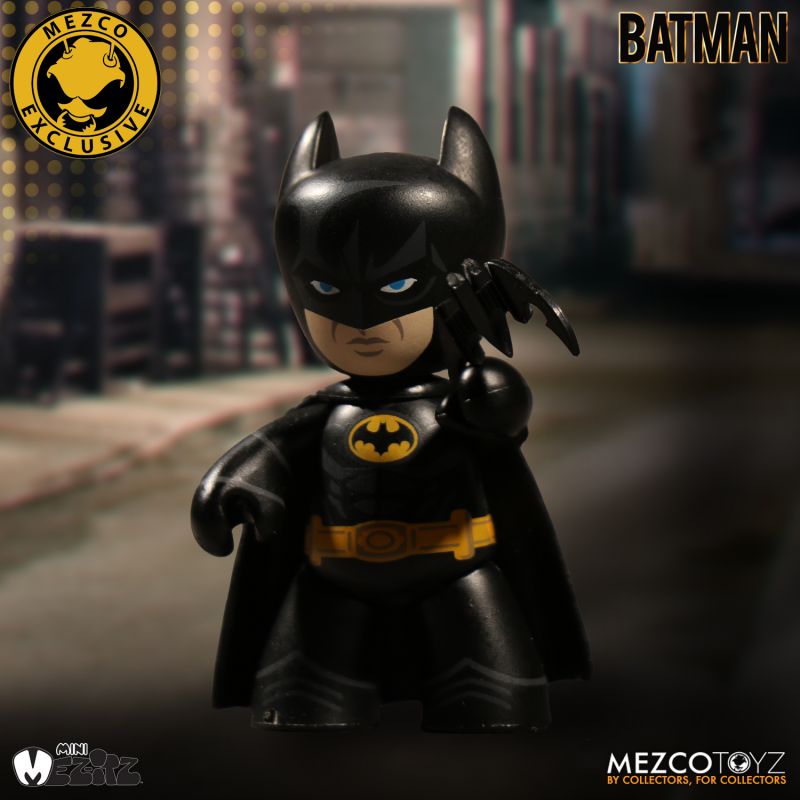 4. MEZ-ITZ 1989 Batman
Tim Burton's groundbreaking 1989 film BATMAN redefined the superhero genre and introduced a bold new look for Batman. This Mez-Itz perfectly captures the look and feel of the 1989 Batman. This 2-inch tall Batman comes complete with his grappling gun and Batarang, perfectly scaled to fit in his hands. The Mez-Itz 1989 Batman figure comes on a die-cut card for easy display in your Batcave.
WHERE: Online or at Mezco Booth #3445
LIMITATIONS: Unknown
RETAILS FOR: $8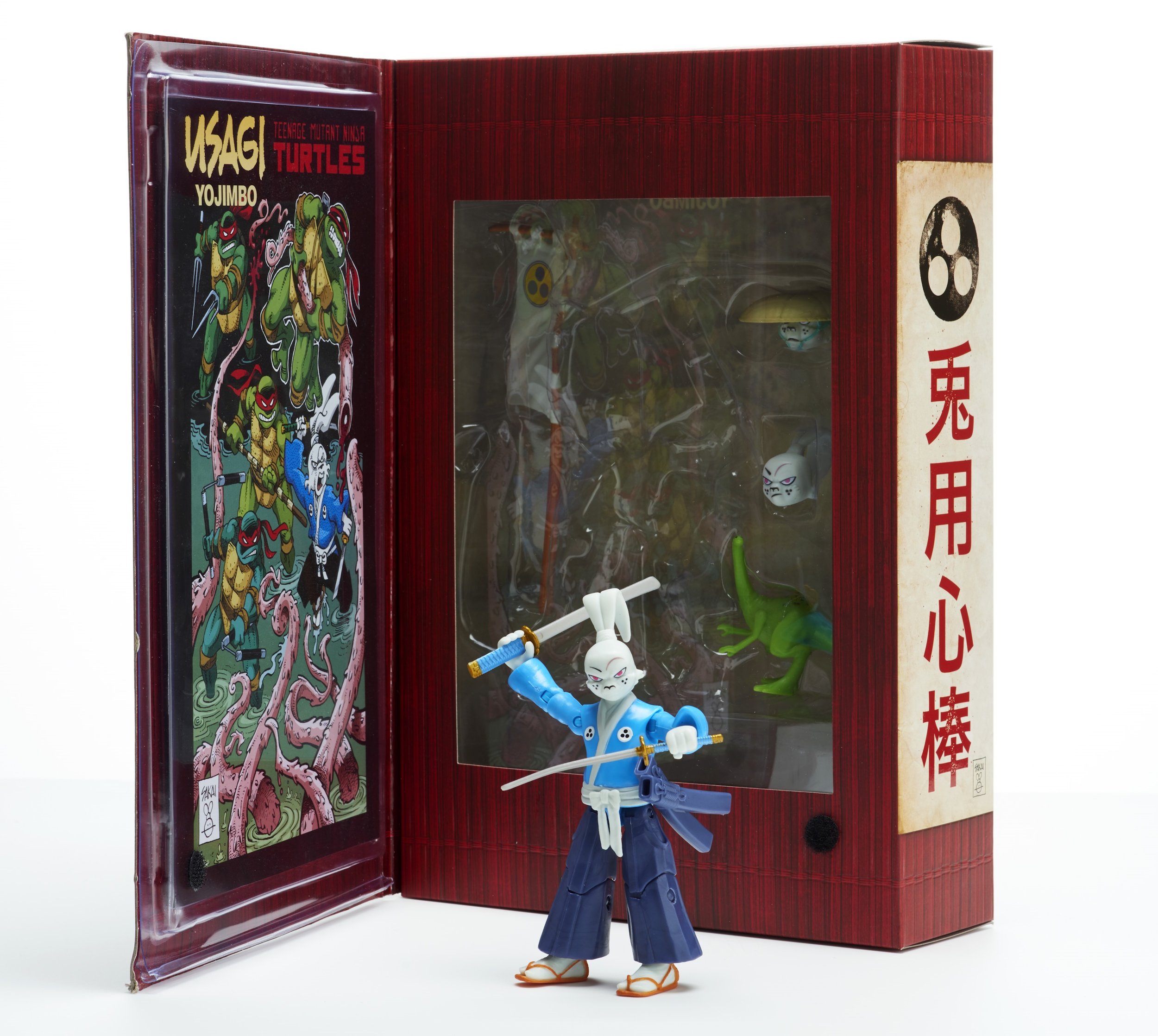 5. Samurai Rabbit Usagi Yojimbo Figure
In Nickelodeon's 2017 Tales of the Teenage Mutant Ninja Turtles, the samurai rabbit Usagi Yojimbo will reunite with the Ninja Turtles once again for a three-part story arc. A limited edition San Diego Comic-Con exclusive of the 2017 Usagi Yojimbo new character design action figure will be offered from Thursday to Sunday at Nickelodeon's booth. This exclusive item features the newly designed Usagi Yojimbo action figure in a 5" scale, dressed in his classic blue robe, and comes with his traditional Samurai swords. Also included are two exclusive, interchangeable Usagi heads, his pet Tokage lizard, and a flag with Usagi's signature emblem. All this is presented in a collector edition 5th panel storybook package, with a re-run of the 1987 Comic Book "Leonardo Meets Usagi Yojimbo in Turtle Soup and Rabbit Stew," and the 1989 Comic Book "The Treaty.
WHERE: Nickelodeon Booth #4113
LIMITATIONS: 350
RETAILS FOR: $30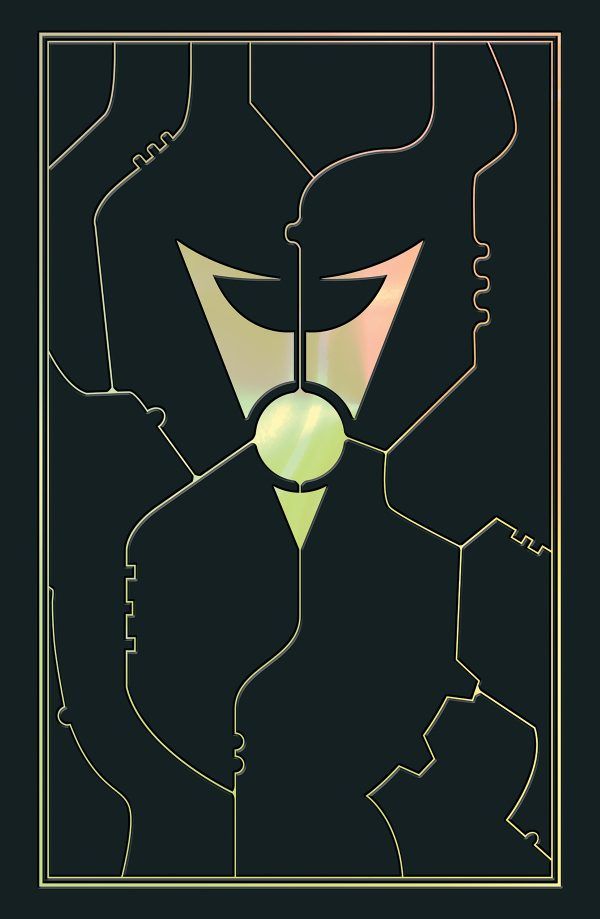 6. Invader ZIM Deluxe Hardcover, Book One Oni Press Exclusive Variant
This hardcover features a foil deboss and tip-in. It also contains the first 10 issues of Invader ZIM, a cover gallery, and the exclusive #0 issue not available in stores!
WHERE: Oni Press Booth #1833
LIMITATIONS: 50 units available per day
RETAILS FOR: $65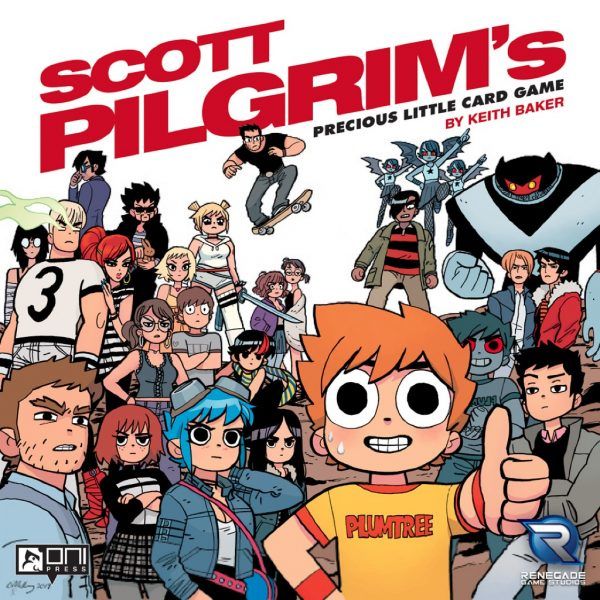 7. Scott Pilgrim's Precious Little Card Game
Scott Pilgrim's Precious Little Card Game is a deck-building game that challenges you to grow up and prepare for your finest hour. Players assume the roles of their favorite characters in the Scott Pilgrim universe, each of whom comes with a unique starting deck. Features limited edition box art available only from Oni Press! Purchase of the game includes one same-day line ticket for a signing with series creator Bryan Lee O'Malley! Note purchase is limited to 2 per customer.
WHERE: Oni Press Booth #1833
LIMITATIONS: 50 units available per day, Thursday, Friday, and Saturday only.
RETAILS FOR: $65
8. DC Bombshells Harley Quinn Red and Black Vinyl Figure
This Bombshells Harley Quinn sports her traditional red and black coloring in a 1950s theme.
WHERE: ThinkGeek Booth #3349
LIMITATIONS: Unknown
RETAILS FOR: $30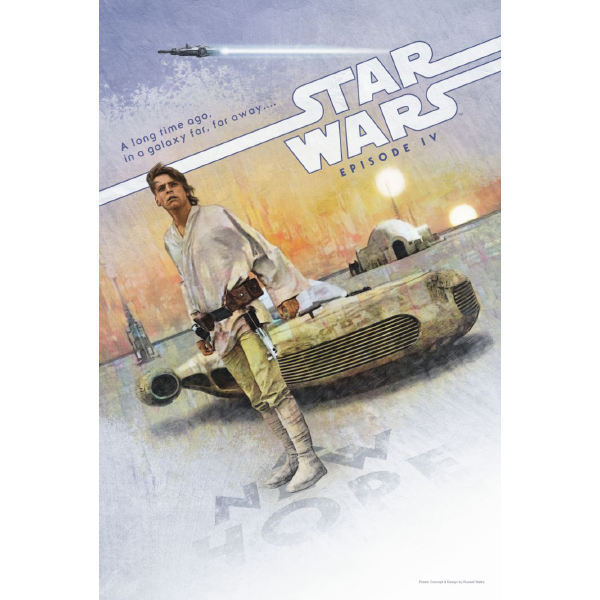 9. Russell Walks Star Wars 40th Anniversary Print
Russell Walks was the cover artist for issues one through five of the Tales of the Jedi: The Golden Age of the Sith comics series. Additionally, he has illustrated for Topps, Star Wars Galaxy, and Star Wars Insider. He partnered with ThinkGeek to create an exclusive print featuring Luke Skywalker.
WHERE: ThinkGeek Booth #3349
LIMITATIONS: Unknown
RETAILS FOR: $40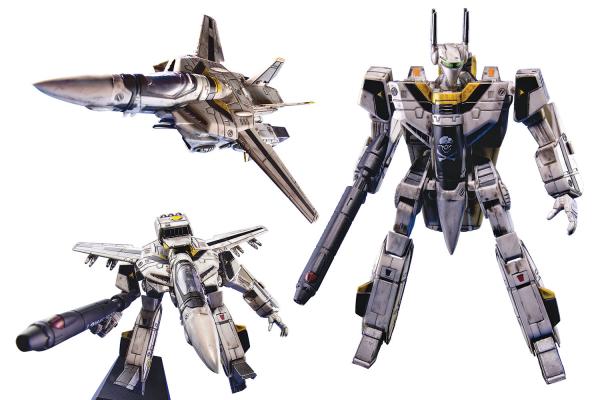 10. Robotech Roy Fokker's VF-1S Farewell, Big Brother Convention Exclusive
Robotech 1/100 scale Veritech precisely captures the minute details and lines of Roy's renowned VF-1S. Fully transformable into three modes (Fighter, Guardian, and Battloid), it features an exclusive "Farewell, Big Brother" paint deco and is limited in production!
WHERE: ThinkGeek Booth #3229
LIMITATIONS: Unknown
RETAILS FOR: $45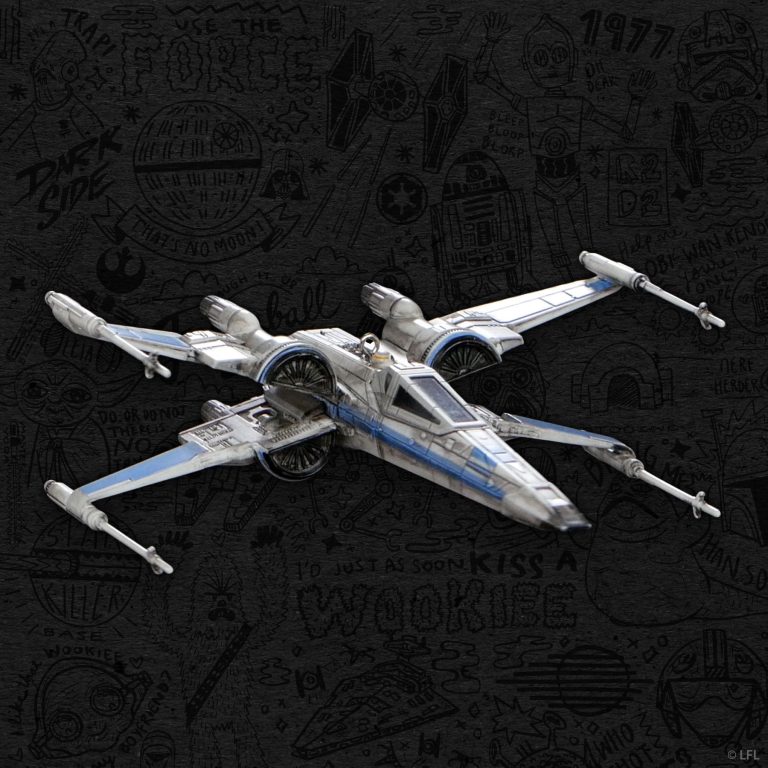 11. T-70 X-Wing Fighter
Keepsake Ornament of Poe Dameron's starfighter as depicted at the beginning of Star Wars Episode VII: The Force Awakens. This repaint of a 2016 Keepsake Ornament includes sound between Poe & BB-8 before the starfighter was destroyed on Jakku.
WHERE: Hallmark Booth #2913
LIMITATIONS: 3,275 limiting 275 per day
RETAILS FOR: $40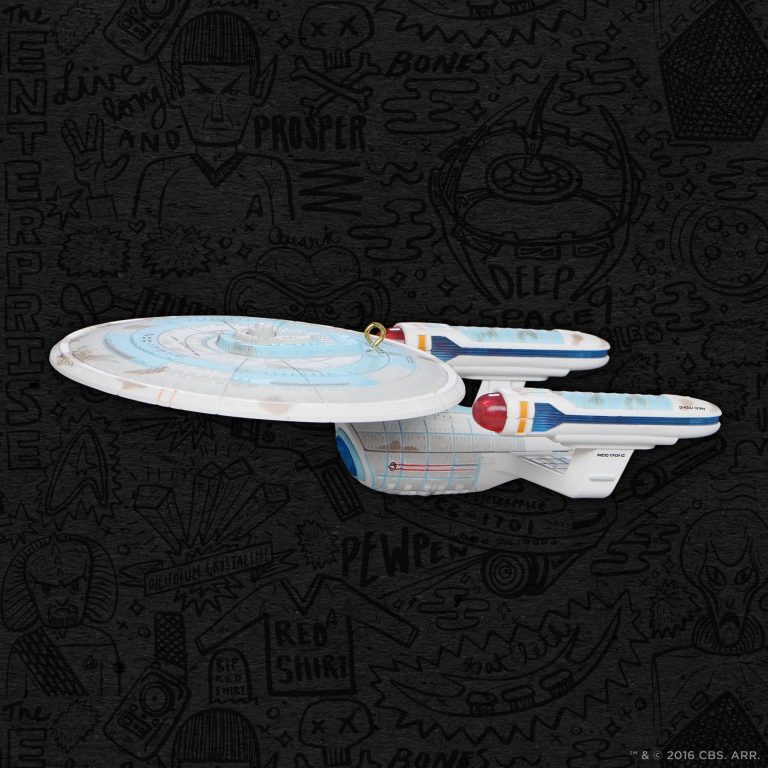 12. U.S.S. Enterprise NCC-1701-C
Keepsake Ornament inspired by the Star Trek: The Next Generation episode "Yesterday's Enterprise," depicts the iconic starship with a battle-damage paint scheme as it appeared on the screen. This repaint of a 2015 Keepsake Ornament.
WHERE: Hallmark Booth #2913
LIMITATIONS: 3,325 limiting 225 per day
RETAILS FOR: $40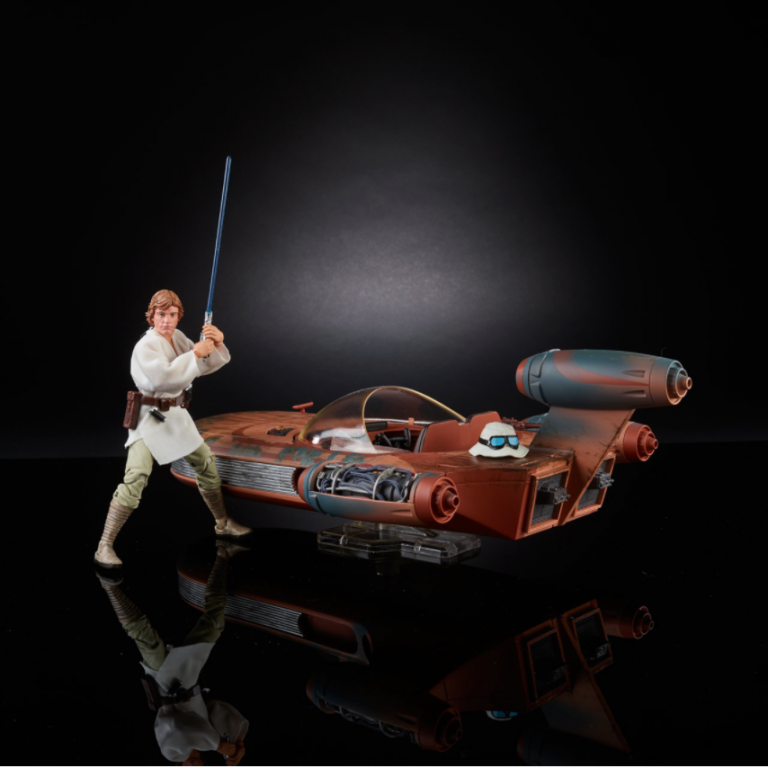 13. Star Wars: The Black Series X-34 Landspeeder & 6-Inch Luke Skywalker
To celebrate Star Wars' 40th anniversary, this exclusive version of Luke's Sandspeeder (a normal version coming later this year) has a unique weathered paint effect, a pop-up hood to show the vehicle's innards and a poncho for Luke.
WHERE: Hallmark Booth #2913
LIMITATIONS: Unknown
RETAILS FOR: $90
14. Star Wars: The Black Series 6-Inch Grand Admiral Thrawn
This deluxe version, exclusive ahead of a smaller release of the figure later this year, includes many little items seen in Thrawn's office in the third season of Rebels. It also comes with very cool SDCC-exclusive packaging.
WHERE: Hasbro Toy Shop Booth #3329
LIMITATIONS: Unknown
RETAILS FOR: $50
15. Magic: The Gathering 2017 Planeswalker Pack
The pack includes a 24″36″ screen print of Nicol Bolas as illustrated by Brandon Holt. The print, a collaboration with Mondo, is printed on card stock. The actual Magic The Gathering set includes six Planeswalker cards with artwork from illustrator Vincent Proce. It includes cards for Gideon Jura, Jace Beleren, Liliana Vess, Chandra Nalaar, Nissa Revane, and Nicol Bolas.
WHERE: Hasbro Toy Shop Booth #3329
LIMITATIONS: Unknown
RETAILS FOR: $180