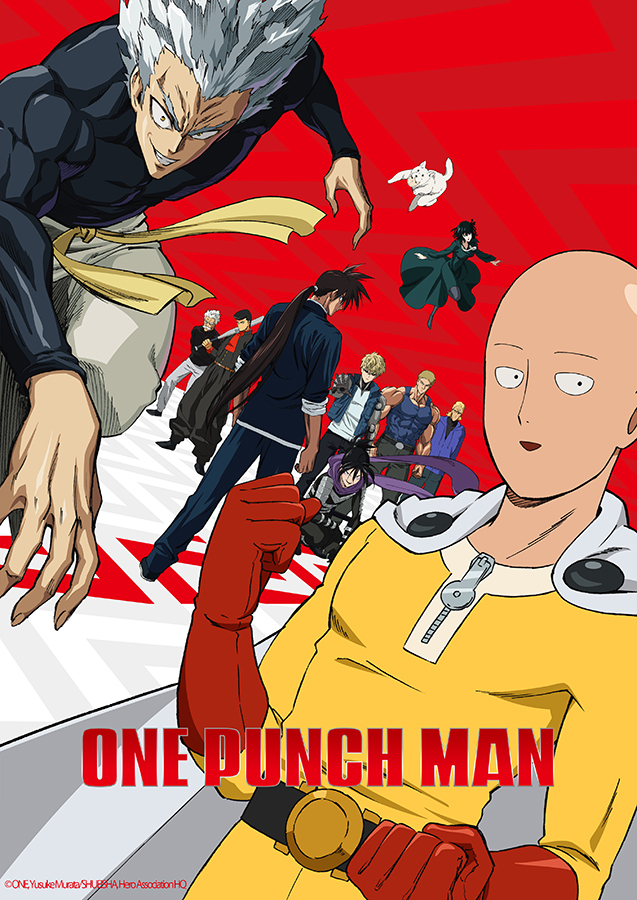 Author: Newsroom
San Francisco, CA, March 4, 2019 – VIZ Media proudly announces the premiere of Season 2 of the hit anime series ONE-PUNCH MAN on April 9th, the same day as the Japanese broadcast.
ONE-PUNCH MAN will be presented in Japanese audio with English subtitles with new episodes every week on Hulu, the streaming home for Season 2 in the U.S. Catch the official trailer for ONE-PUNCH MAN Season 2.
Based on the best-selling manga series created by ONE and illustrated by Yusuke Murata (published by VIZ Media), after three years of "special training," Saitama's become so strong that he's practically invincible. He's too strong – even his mightiest opponents are taken out with a single punch. Alongside Genos, his faithful disciple, Saitama begins his official hero duties as a member of the Hero Association, while Garou, a man utterly fascinated by monsters, makes his appearance.
"We're excited to once again partner with Hulu to bring another action-packed season of ONE-PUNCH MAN to subscribers," says Brian Ige, Vice President, Animation. "This new addition to the streaming service joins VIZ's already expansive catalog of hit series available on Hulu."
Additional information on ONE-PUNCH MAN is available at: viz.com/one-punch-man.