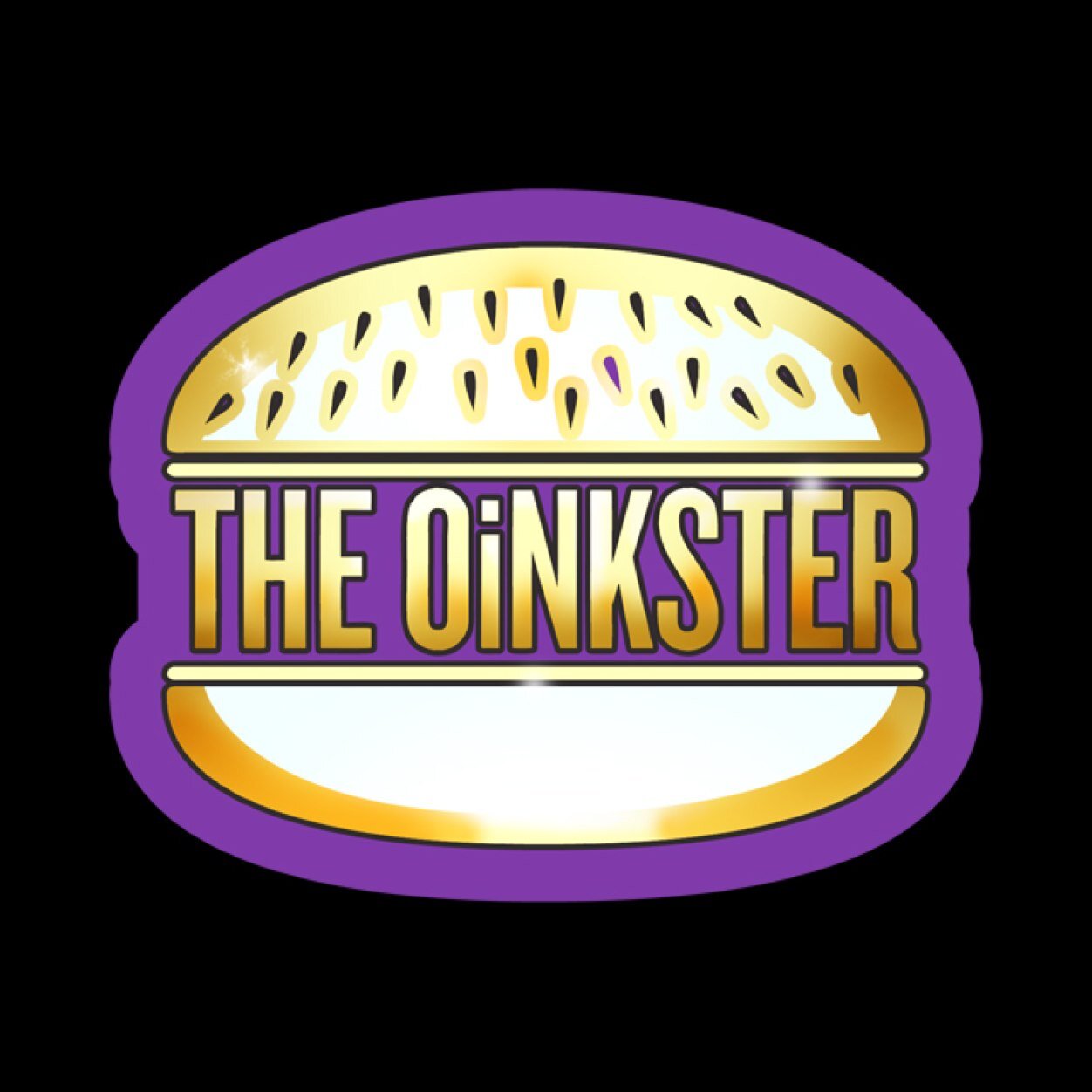 Author: Stefanie Bautista
Here it is! A guide to this year's Burgerweek Challenge at The Oinkster; rather, a survival guide for anyone who wants to partake in the seven-day challenge that includes indulging in every unique, one-time-only, hand-crafted burger within the annual Burgerweek theme.
Throughout the challenge, you'll collect special edition pins, wristbands, and an original Oinkster T-shirt rewarding your bravery and gastro-tenacity at the end of the week. Newbies, don't be fooled; if you've ever had The Oinkster's famed Royale burger, you should know that the burger is stacked and not for the faint of heart. The same goes for every single special burger featured in Burgerweek. Previous years included a burger named "The Behemoth" that used two grilled cheese sandwiches as buns and a giant all-beef patty smothered in cheese. Also, don't mistake this as a Man vs. Food hungry man challenge. This is a weeklong trip exploring the endless possibilities that a simple burger can have, and The Oinkster definitely has fun with it.
As a veteran of this challenge, having completed or participated several times, here are tips and tricks to avoid killing your stomach and ego. (Remember, I am not a nutritionist or a professional food warrior, so this is what worked for me. As always, know yourself and do what is best for you!):
The Oinkster Burger Week Survivor Guide
1. EAT SMALL MEALS: Aside from your burger of the day! I myself am a small Filipino female who does not have the metabolism of a 17-year-old, so this week, I tried to keep it clean: I ate a granola bar and a meal replacement shake for breakfast, a light snack (like fruit or veggies and hummus) for lunch, and my burger of the week as my early dinner, ending the day with only water (trust me you'll be full!
2. SKIP THE FRIES: French fries are my world, my weakness, and The Oinkster's super delicious Belgian fries are a weakness of mine. Still, knowing that you're preparing to down 7 massive burgers, skip the fries at least once or twice.
3. EAT WHAT YOU CAN: Yes, it is a challenge to get all the burgers over the seven days, but if you feel like it's too much, get a to-go box. Though the burgers are sooo good, this happens rarely; it's best not to push yourself too hard. Again, the goal is to have fun and enjoy good food. You'll earn your prize at the end with or without empty plates.
Updated June 17, 2017:
Now that you're prepared to tackle the beast, check out my review of the 2017 Burgerweek Challenge: "Around the World, in 7 Burgers".